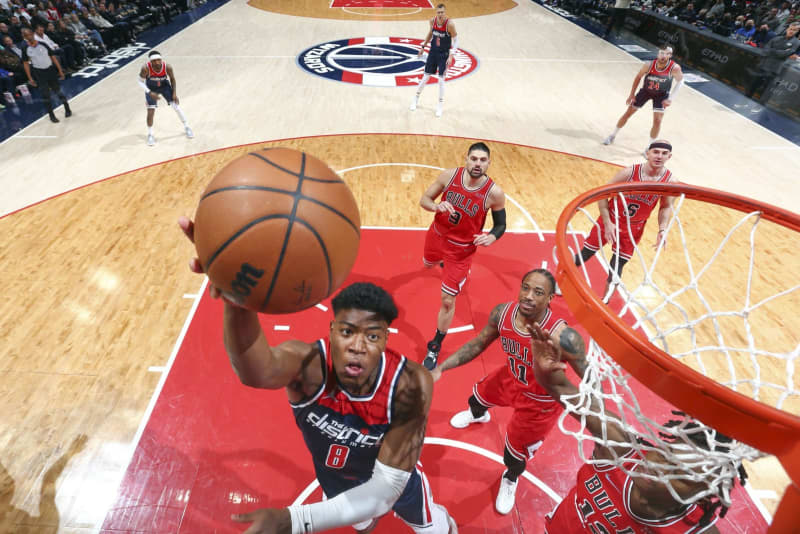 Rui Hachimura delivered a season-high 21 points on Tuesday but his Washington Wizards could not overcome a struggling Chicago Bulls team that had won just two of its previous eight games.
The Japanese player's efforts were not enough to keep a two-game win streak alive for Washington which dropped the contest 107-94 at the team's home, Capital One Arena.
Wearing pink and white sneakers to celebrate the Wizards' cherry blossom night, Hachimura went 8-for-10 from the field, including 2-for-3 from behind the arc, while adding four rebounds.
It was his sixth straight start and he had 30 minutes, 40 seconds of court time, his highest single-game minutes total this season.
Kentavious Caldwell-Pope chipped in 20 points for the Wizards but Bulls' All-Star DeMar DeRozan led all scorers with 32, including 14 in a hot-shooting fourth quarter, and Nikola Vucevic 27 to leave Washington teetering on elimination from the playoffs play-in tournament.
The Washington team, missing star shooting guard Bradley Beal and versatile forward Kyle Kuzma on Tuesday, has seven games remaining and sits six games out of 10th in the Eastern Conference standings.