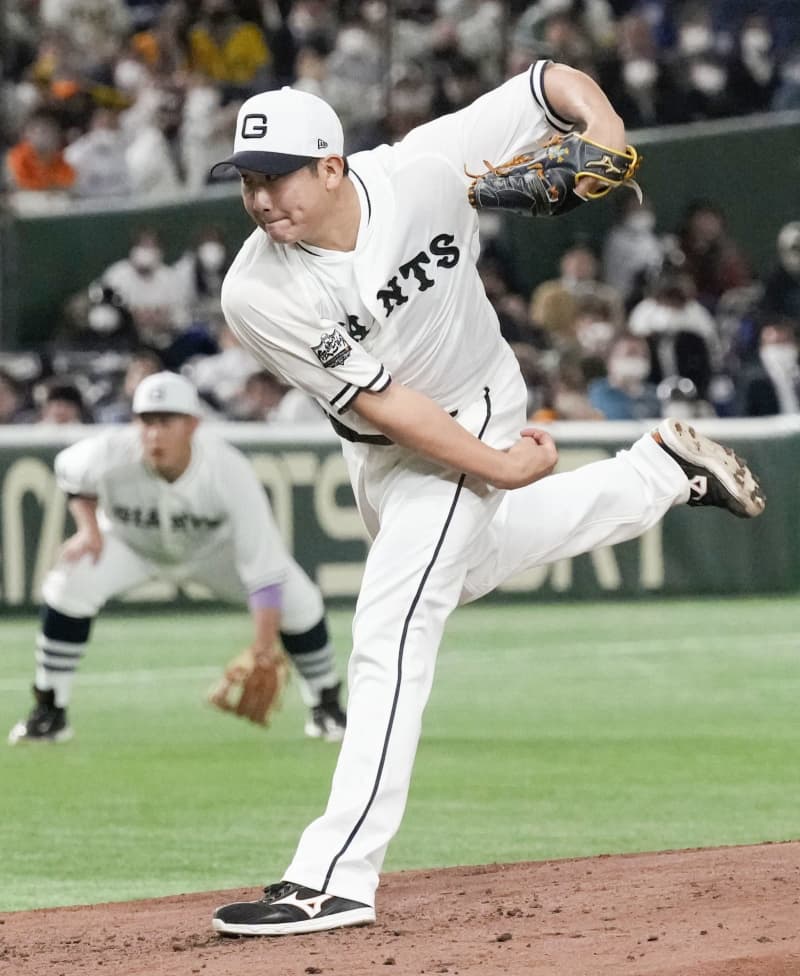 Wearing uniforms from their early glory years did not help the Hanshin Tigers snap their season-opening losing streak as the Yomiuri Giants held off their Central League rivals 6-5 on Friday.
With both teams sporting throwback uniforms from 1936, when the Giants and Tigers were the biggest wheels in the first season of Japan's first professional league, Yomiuri ace Tomoyuki Sugano allowed three runs over seven innings to earn the win.
"The team's playing well, and I tried hard not to let everyone down," Sugano said. "(The uniforms) created a different kind of atmosphere, and I was so happy to be able to pitch in this kind of special game. And of course, I'm glad I won."
Sugano allowed seven hits while striking out nine without issuing a walk but was not overly impressed with his work.
"My luck today was probably a little better than the quality of my pitching, so I'll try to do better next time," he said.
Captain Hayato Sakamoto, new import Gregory Polanco and catcher Takumi Oshiro each hit solo homers. Yoshihiro Maru added a two-run single in the third, and a Sakamoto sac fly made it 6-0 in the fourth.
The Tigers fought back, but Yusuke Oyama's two-run ninth-inning homer could not prevent Giants rookie Taisei Ota from earning his fifth save.
Elsewhere, the Chunichi Dragons snapped the Hiroshima Carp's season-opening winning streak with a 3-2 win behind eight innings from ace lefty Yudai Ono (1-1), while the CL champion Yakult Swallows fell 6-1 to the DeNA BayStars.
In the Pacific League, Yuki Yanagita homered, ace Kodai Senga (1-0) went eight innings, and Yuito Mori notched his fifth save as the SoftBank Hawks improved to 7-0 this season with a 1-0 win over the Rakuten Eagles.
In Osaka, the PL champion Orix Buffaloes beat the Nippon Ham Fighters 2-0.