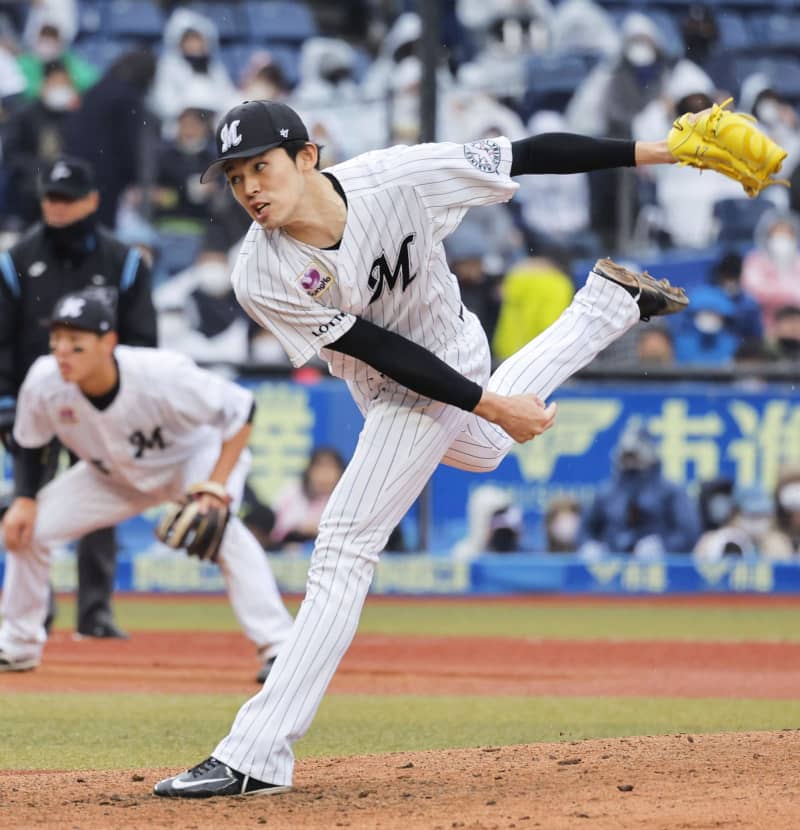 Japan's hottest young pitcher, Roki Sasaki, routinely hit 160 kilometers (99.4 miles) per hour as he struck out 13 batters over eight innings to earn the win as the Lotte Marines beat the Seibu Lions 4-2 in the Pacific League on Sunday.
The 20-year-old Sasaki (1-0) allowed a run on three hits, while hitting one batter and walking none as the Marines completed a three-game home sweep at Zozo Marine Stadium outside Tokyo.
Sasaki, highly scouted as a high schooler by major league teams, did not pitch in 2020, his first pro season, but went 3-2 in 11 games last season with a 2.27 ERA and is expected to shine this year.
"What we learned today was that Sasaki can throw eight really solid innings," Marines manager Tadahito Iguchi said.
He did that despite working with an 18-year-old catcher straight out of high school, Ko Matsukawa, Lotte's top draft pick last autumn.
"He's so poised. I can't believe he's a first-year player," Sasaki said.
"I was really nervous before the game, but Matsukawa said, 'Don't worry, everything will be OK.' So, I thought that, too."
Lotte's Taiga Hirasawa had a pair of RBI singles and scored on a Matsukawa double to give Sasaki a 3-0 lead after six innings.
The Lions, who were without their two biggest bats, 2018 MVP Hotaka Yamakawa and 2019 MVP Tomoya Mori, managed a run off Sasaki in the seventh, set up by Sosuke Genda's triple.
Trailing 4-1 in the ninth, the visitors scored one run off closer Naoya Masuda, who earned his first save.
In Osaka, the PL champion Orix Buffaloes came from behind to beat the Nippon Ham Fighters 4-2 and complete a three-game sweep.
In the Central League, the Chunichi Dragons' Yuya Yanagi (1-0) threw a three-hitter in a 1-0 win over the Hiroshima Carp, while the Hanshin Tigers set a CL record with their ninth straight loss to start the season, 9-5 to the Yomiuri Giants.