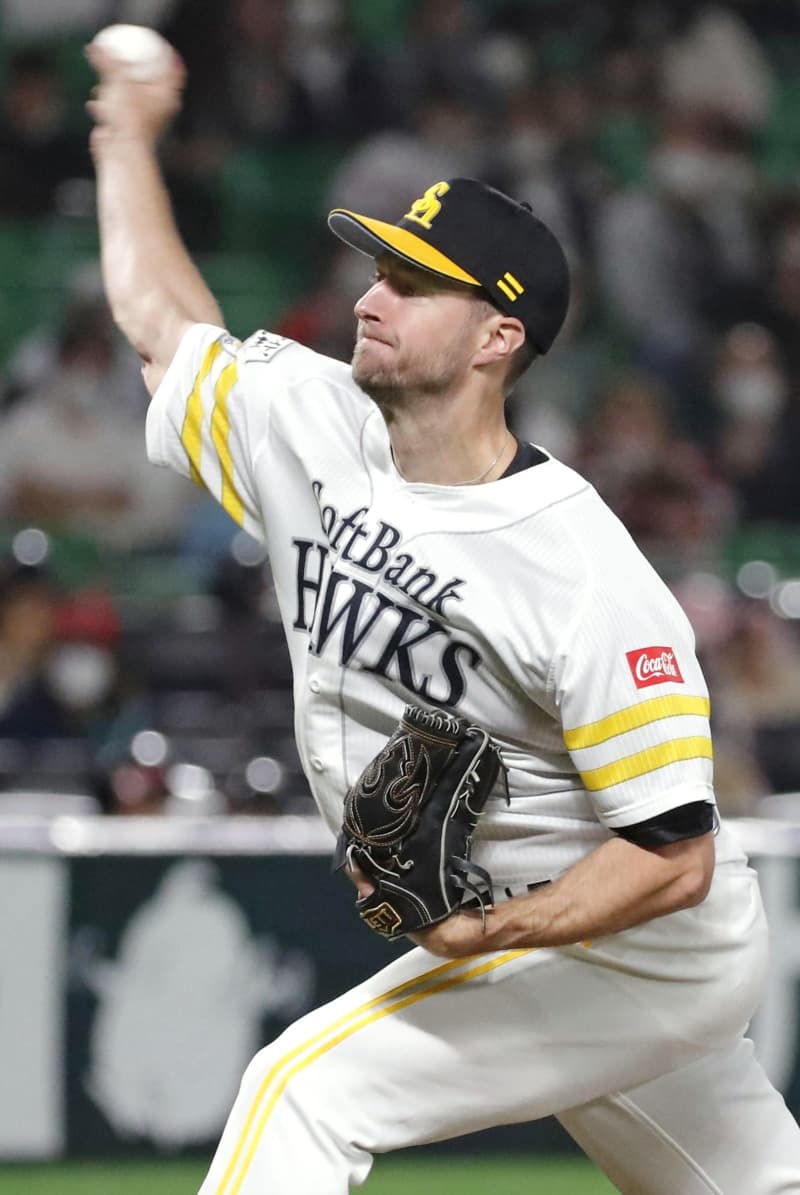 Nearly a year after leaving Japan to see after his family in the States, Colin Rea took the mound Thursday, earning the win as the SoftBank Hawks shook off their first loss of the season in a 7-3 Pacific League win over the Orix Buffaloes.
Unbeaten through their first eight games, the Hawks bounced back from Wednesday's 3-1 extra-inning loss at PayPay Dome as Rea (1-0) allowed three runs over 6-2/3 innings to earn the win in his season debut.
Rea left Japan last summer, was released and pitched in one game for the Milwaukee Brewers in America's majors but re-signed this season with the Hawks.
He took a 1-0 lead into the sixth inning but surrendered that on a two-run home run, the first in Japan by new Buffaloes import Breyvic Valera. The Hawks, however, decided the game in the home half.
After a bases-loaded walk tied it 2-2, Hawks veteran Nobuhiro Matsuda blasted a three-run triple to gap to make it 5-2.
"I had a lot of fun tonight," Rea said. "In the middle innings, the defense really picked me up, and Machi (Matsuda) got the big hit."
Rea had a scary moment in the top of the fourth when Orix batting star Masataka Yoshida lined a ball off his right arm. Rea rushed to cover first to take the throw from Matsuda, who alertly pounced on the ball. Rea was then cleared to continue pitching and went on to earn the win.
"I feel fine. I'm just glad Machi made the play, and we got the out," Rea said.
In the Central League, there were only two games after the DeNA BayStars were forced to call off their series finale against the Hanshin Tigers after a rash of coronavirus infections.
Elsewhere, the Hiroshima Carp won 9-2 in a game marred by defensive slip-ups by the Yomiuri Giants, while the Chunichi Dragons belted four home runs in an 11-3 whipping of the defending CL champion Yakult Swallows.