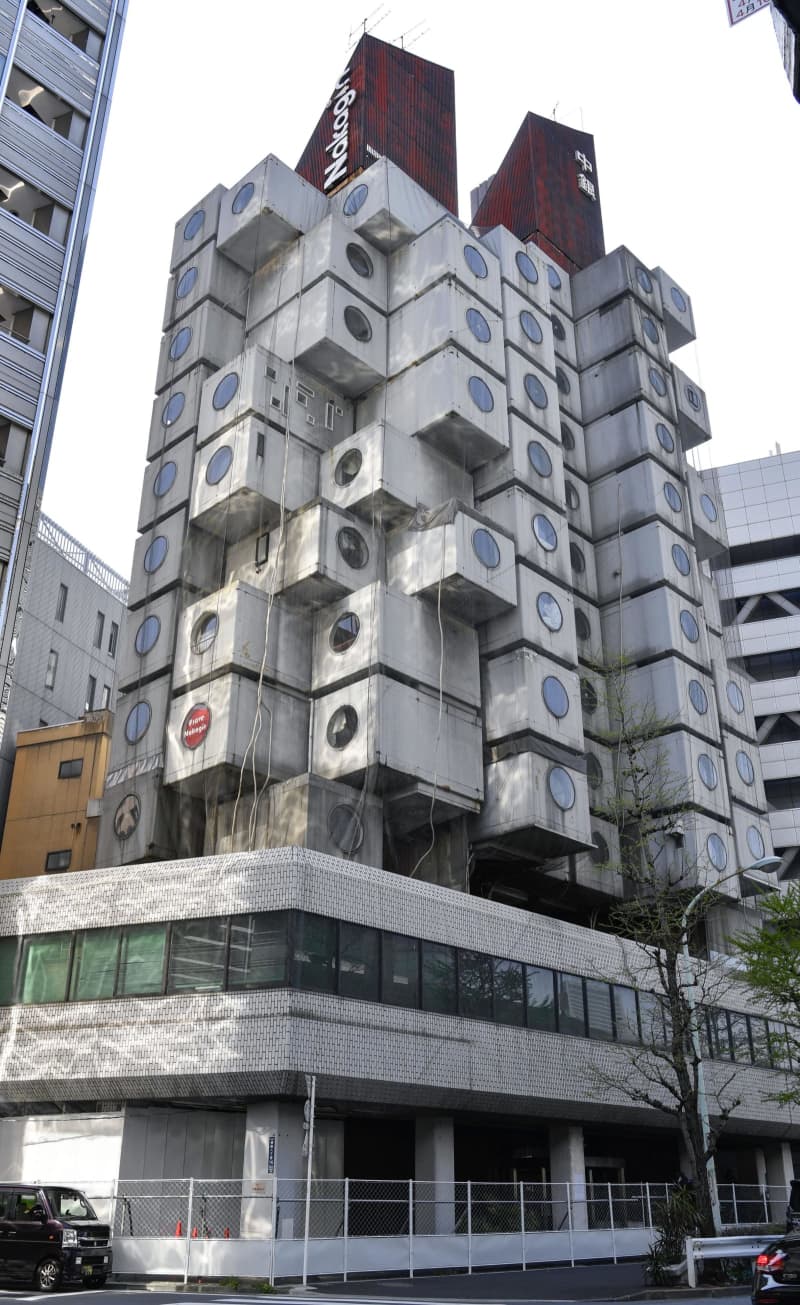 Demolition work began Tuesday on architect Kisho Kurokawa's Nakagin Capsule Tower in Tokyo, an experimental housing block that had fallen into disrepair since its completion 50 years ago.
The iconic structure in the capital's Ginza district symbolized the "metabolism" concept promoted by Kurokawa and other architects that called for a metropolis to be a living organism. The tower's 140 capsule units were originally intended to be replaced every 25 years, but this idea did not materialize.
The demolition work is expected to be completed later this year, with some of the capsule units expected to be reused in accommodation facilities and other projects.
Nakagin Capsule Tower was completed in 1972. The site's sale was announced in the spring of 2021 to a real estate firm with plans to demolish the property and construct a new building on the land. Work began once the residents had vacated the premises last month.
"There is sadness, but I'm looking forward to seeing how the removed capsules will be reused," said Tatsuyuki Maeda, who heads a group of former apartment owners at the tower calling for the preservation and regeneration of the capsules.