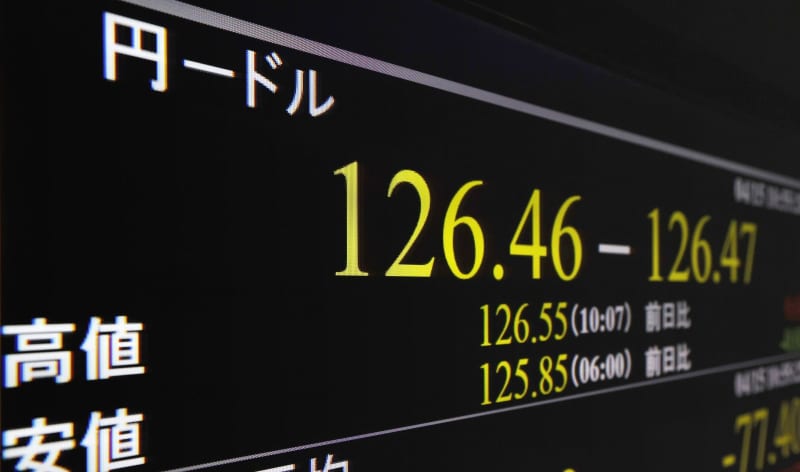 The Japanese yen slipped to a fresh 20-year low of around 126.55 against the U.S. dollar on Friday morning amid prospects of a widening monetary policy gap between the Bank of Japan and the U.S. Federal Reserve.
The yen sank below the previous low of 126.31 quoted Wednesday, falling to its weakest level since May 2002, following an overnight rise in U.S. Treasury yields.
As of 11 a.m., the dollar fetched 126.42-44 yen compared with 125.84-94 yen in New York and 125.33-34 yen in Tokyo at 5 p.m. Thursday.
The yen, which was traded at 115 per dollar at the beginning of March, has been rapidly depreciating as the Fed has started tightening its monetary policy to curb rising inflation.
In contrast, the BOJ has maintained its powerful monetary easing.
As of 11 a.m., the 225-issue Nikkei Stock Average fell 86.37 points, or 0.32 percent, from Thursday to 27,085.63. The broader Topix index was down 11.84 points, or 0.62 percent, to 1,896.21.