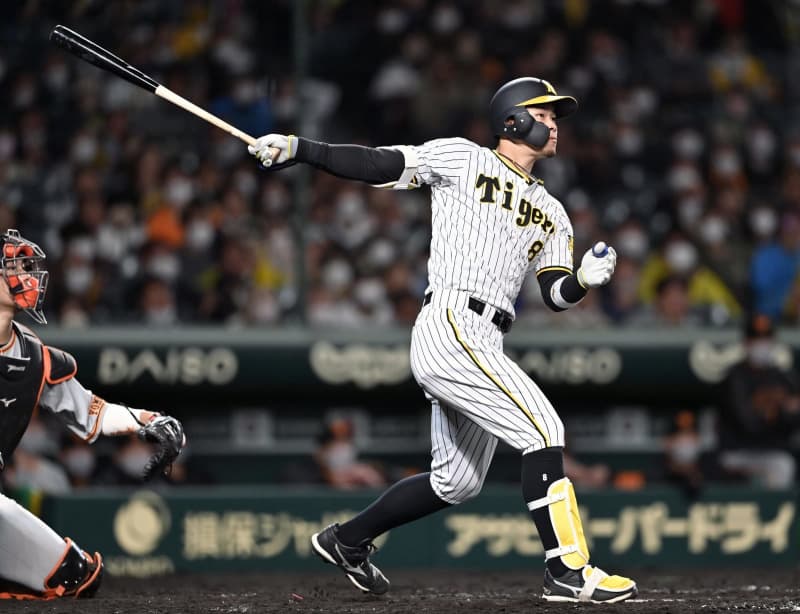 Koyo Aoyagi allowed a run in eight innings and Teruaki Sato brought the Hanshin Tigers from behind with a two-run home run in their 4-1 Central League victory over the Yomiuri Giants Friday.
The win at Koshien Stadium outside Osaka snapped Hanshin's skid of six straight losing decisions after the Tigers set a CL record by starting the season with nine consecutive losses.
The Giants backed their ace, Tomoyuki Sugano (2-2), with a first-inning run on singles by Naoki Yoshikawa and Hayato Sakamoto. Aoyagi (1-0), however, pitched out of a couple of tight spots as he scattered seven hits and a hit batsman while striking out six.
The Tigers loaded the bases in the first but failed to score and wasted a two-on no-out chance in the fourth. But leadoff man Takumu Nakano led off the fifth with a single, and Sato followed with his fourth home run.
Hanshin got a pair of insurance runs in the eighth when Mel Rojas Jr. hit his second homer of the year with a man on, and Suguru Iwazaki secured his first save in the ninth.
Elsewhere, the Yakult Swallows held off the DeNA BayStars 3-2, while in the Pacific League, the Seibu Lions beat the Orix Buffaloes 6-1.