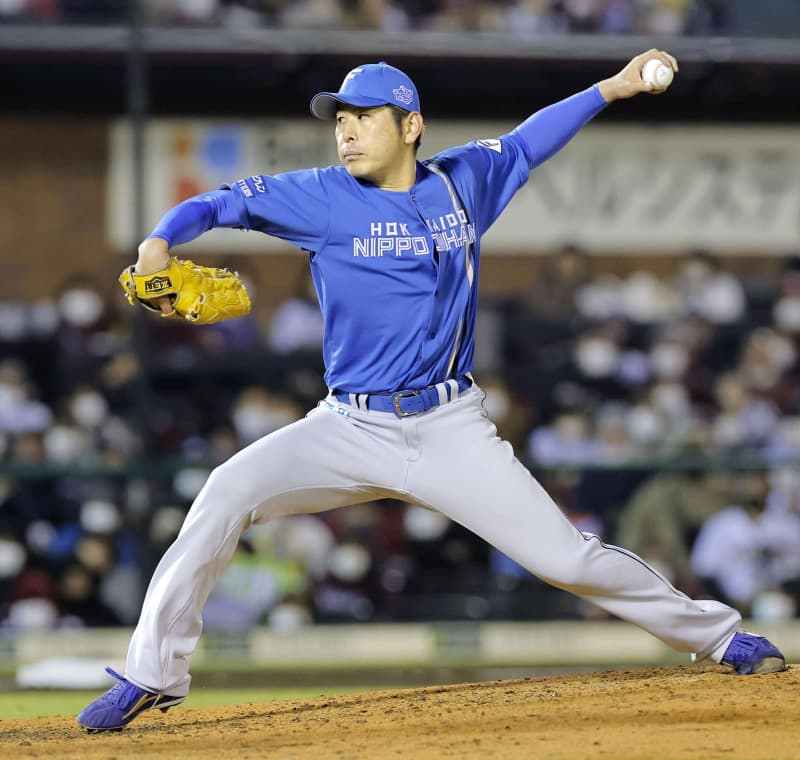 Takayuki Kato had a three-hitter as the Nippon Ham Fighters beat the Pacific League-leading Rakuten Eagles 2-0 on Tuesday, winning three straight games for the first time under new manager Tsuyoshi Shinjo.
Kato (2-1) bettered former New York Yankee Masahiro Tanaka (2-1) in a pitching duel at Rakuten Seimei Park Miyagi, striking out six and walking one with the lefty needing only 90 pitches for the win.
Kato faced the minimum number of batters through the first seven innings. He walked his first batter but had a double-play and had another in the fourth after allowing his first hit of the game with one out.
A patchy start ultimately cost Tanaka, who gave up two singles in the scoreless first. The right-hander walked his first batter in the second and after striking out the next two, Shingo Usami belted his 0-1 two-seam fastball over the right-field fence for his first homer of the year.
Tanaka regrouped as he lasted eight innings, allowing six hits, a walk and a hit batsman while striking out seven in a 120-pitch effort.
But when the Eagles finally presented themselves with a run-scoring chance in the eighth with a pair of singles, pinch-batting Ginji Akaminai grounded out to shortstop with runners on the corners with two outs.
Elsewhere, Yoshinobu Yamamoto's run of 18 straight winning decisions came to end as the Orix Buffaloes were beaten 3-0 by the SoftBank Hawks. The Seibu Lions won 4-0 against the Lotte Marines after Burch Smith (1-0) allowed just a single runner on a walk over seven innings on his Nippon Professional Baseball debut.
In the Central League, the Yomiuri Giants beat the Hiroshima Carp 3-1 after Shosei Togo earned the win (3-1), allowing a run over eight innings. The Yakult Swallows hammered the Chunichi Dragons 12-4, while the DeNA BayStars came from four runs behind to win 5-4 against the Hanshin Tigers.