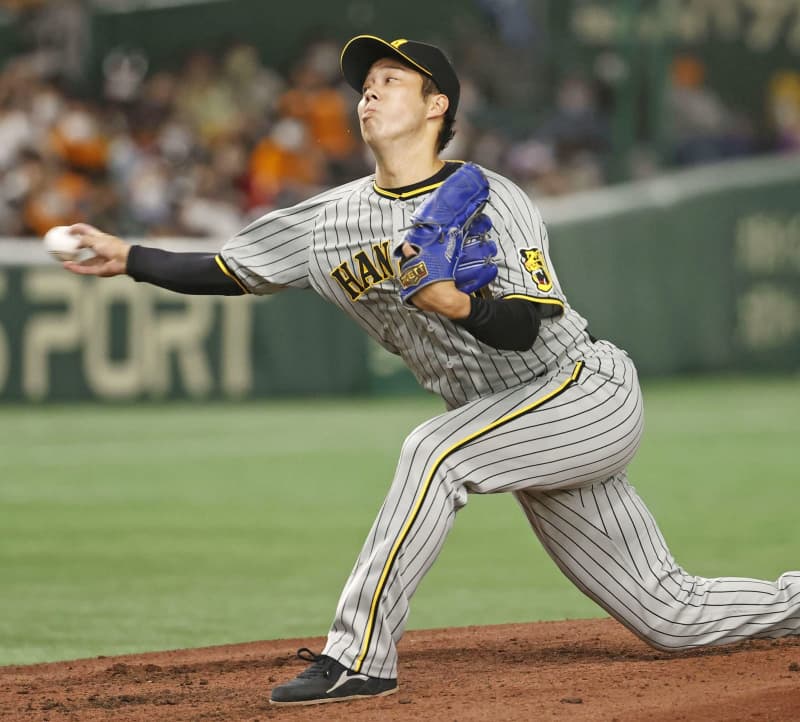 Koyo Aoyagi went the distance in his second straight start as the Central League's last-place Hanshin Tigers beat the Yomiuri Giants 3-2 on Friday for their first four-game win streak of the season.
Aoyagi (3-0), a side-arm right-hander, struck out seven and walked one while allowing six hits in his 129-pitch outing as Hanshin improved to 8-20 with one tie this season.
"Our bullpen got a lot of work in our last series, so I tried hard to go as deep into the game as I could," Aoyagi said. "It feels great to be on the mound when the game is over, and I'd like to do that as much as I'm able."
The pitcher helped break a scoreless game by singling to lead off the second before Teruaki Sato blasted a mammoth home run into the upper deck at Tokyo Dome, his seventh of the season.
Giants ace Tomoyuki Sugano (3-3) was pulled for a pinch-hitter in the bottom of the third. The Giants scored an unearned run in the fifth, but an excellent catch by center fielder Koji Chikamoto ended the inning with a runner on to preserve the lead.
Hanshin's Yusuke Oyama drove in an eighth-inning insurance run with his fourth home run, while Giants cleanup hitter Kazuma Okamoto completed the scoring with his league-leading 10th home run in the ninth inning.
Elsewhere, Hiroshima Carp ace Daichi Osera (4-1) threw a two-hit shutout in a 1-0 win over the Chunichi Dragons, while the Pacific League champion Orix Buffaloes walked off 1-0 winners against the Seibu Lions.