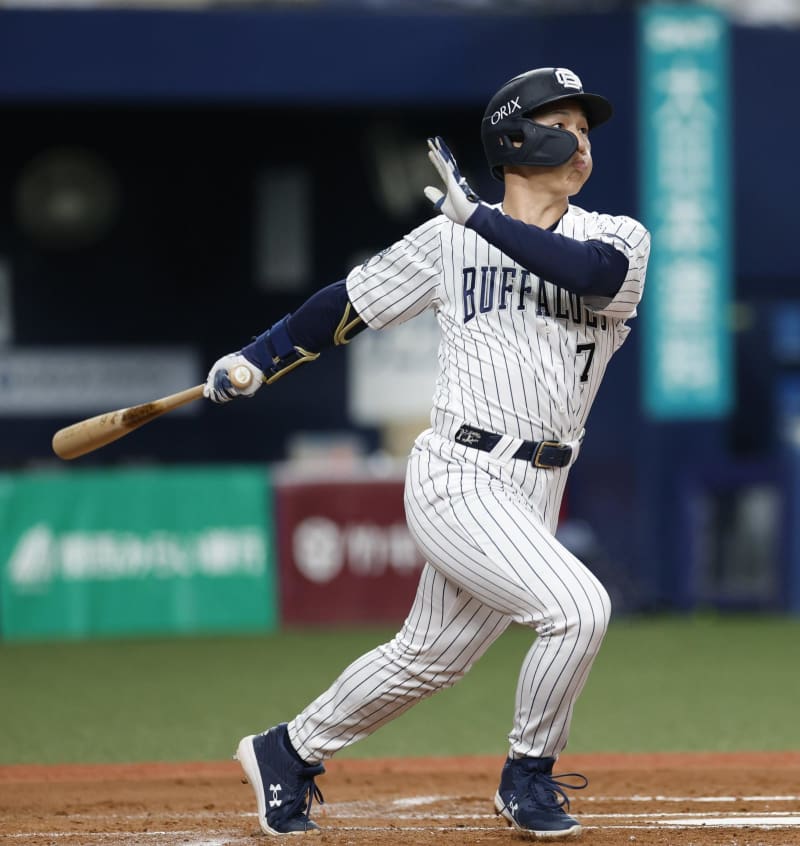 Two-time defending Pacific League batting champion Masataka Yoshida hit a pair of late home runs to power the defending champion Orix Buffaloes to a 3-2 win over the Seibu Lions on Saturday.
Considered by some MLB scouts to be Japanese baseball's best pure hitter, Yoshida went 3-for-4 with a first-inning single, and tie-breaking homers in the sixth and eighth innings, his third and fourth long bombs of the season.
Yoshihisa Hirano, Orix's fourth pitcher at Kyocera Dome, worked a 1-2-3 ninth to pick up his PL-leading ninth save.
Brian O'Grady doubled in Sosuke Genda to put Seibu up 1-0 in the first inning, but lefty Sachiya Yamasaki limited the damage with three straight strikeouts.
The Buffaloes bounced back with a run in the first, and Yamasaki left after six innings with a 2-1 lead only for Seibu to tie it in the top of the seventh.
Right-hander Taisuke Kondo (1-0), pitching in his second game this season in his comeback from elbow surgery in September 2020, allowed a pair of hits but preserved the tie. He was credited with the win after Yoshida's second home run.
In the Central League, the Chunichi Dragons beat the Hiroshima Carp 4-2.