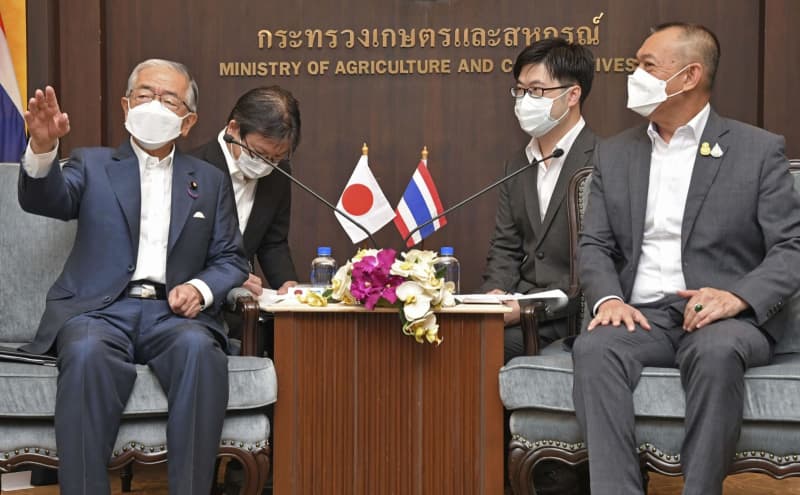 Japan launched a trading platform Thursday in Bangkok to increase exports of Japanese foodstuffs to Thailand and further promote Japanese cuisine there.
The launch of the Japan Food Export Platform came as Prime Minister Fumio Kishida's government plans to increase the country's annual export of agricultural, forest and fishery products to 5 trillion yen ($38.58 billion) by 2030.
Japan plans to set up such initiatives in eight countries and territories -- including the United States, China, Hong Kong, Singapore and the European Union -- by fiscal 2023.
Japan rolled out platforms in Los Angeles and New York in late April.
The launch ceremony in Bangkok was attended by Genjiro Kaneko, the Japanese minister of agriculture, forestry and fisheries who is on a visit to Thailand, and other officials from the two countries.
With the platforms, the farm ministry aims to significantly boost exports of Japanese farm products and foodstuffs in partnership with Japanese diplomatic missions abroad as well as overseas offices of the government-backed Japan External Trade Organization.
Earlier Thursday, Kaneko held talks with his Thai counterpart Chalermchai Sri-on.
Kaneko will travel next to Singapore where he is set to attend a similar ceremony.