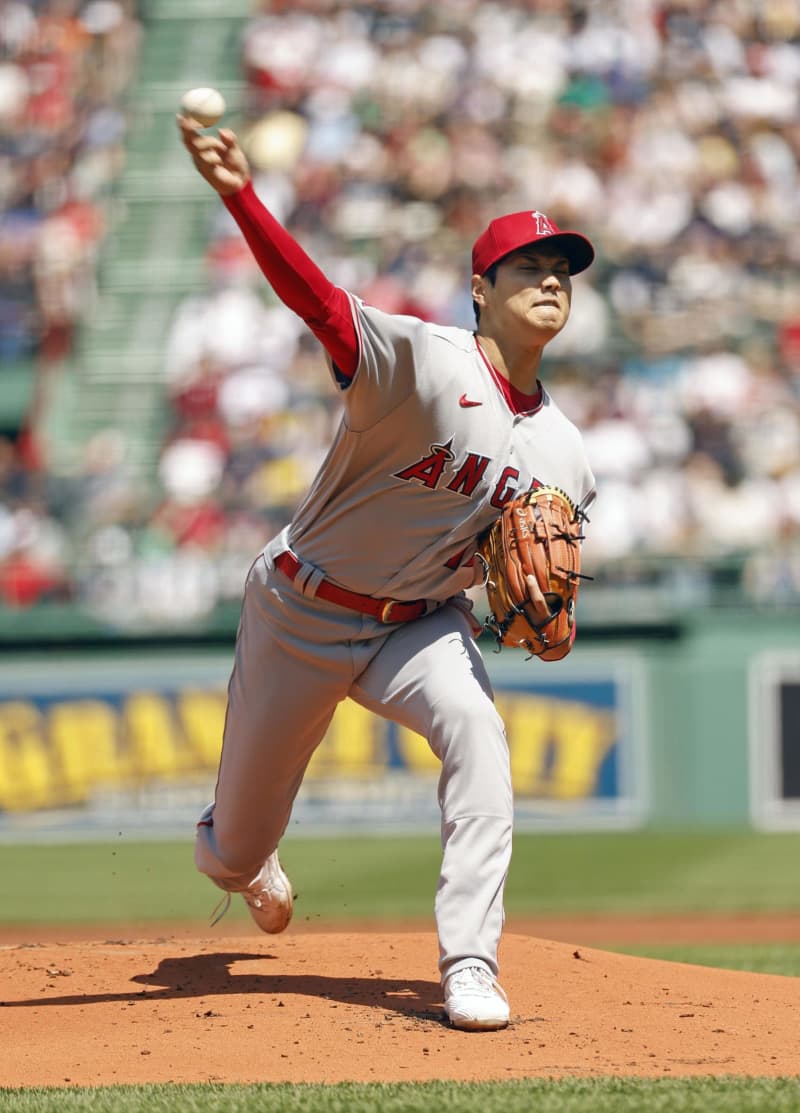 Shohei Ohtani made the most of his pitching debut at Fenway Park on Thursday, striking out 11 in seven scoreless innings to lead the Los Angeles Angels to an 8-0 victory over the Boston Red Sox at Fenway Park.
Ohtani (3-2) became the first player to both start on the mound and bat high in a lineup at Fenway Park, the iconic 110-year-old home of the Boston Red Sox, since Babe Ruth did it in 1919. Ohtani hit third in the lineup and went 2-for-4 with one RBI and a run scored.
"I did better than I did last time," said Ohtani, who gave up two runs on five hits over five innings against the Cleveland Guardians last week.
"I tried to get strikeouts when there were runners in scoring position. It was my first time (pitching in Boston) so I was looking forward to it, and I'm glad we played well and will get to go home with a win," he said.
The Angels, who scored all their runs in the final three innings, currently sit atop the American League West with a 17-10 record. Ohtani's RBI single came off Tanner Houck (2-2) in the eighth when the visitors broke the game open with five runs in the frame.
The 27-year-old Japanese threw 81 of his 99 pitches for strikes, and he allowed six hits and no walks. He and Rich Hill were locked in a pitcher's duel, but the latter left after five shutout innings, having struck out six batters.
When asked after the game whether he felt baseball legend Ruth's presence, Ohtani said, laughing, "Not really."
Houck was charged with seven earned runs in 2-1/3 innings.
The Angels took two of three in Fenway Park this week after dropping the series opener.