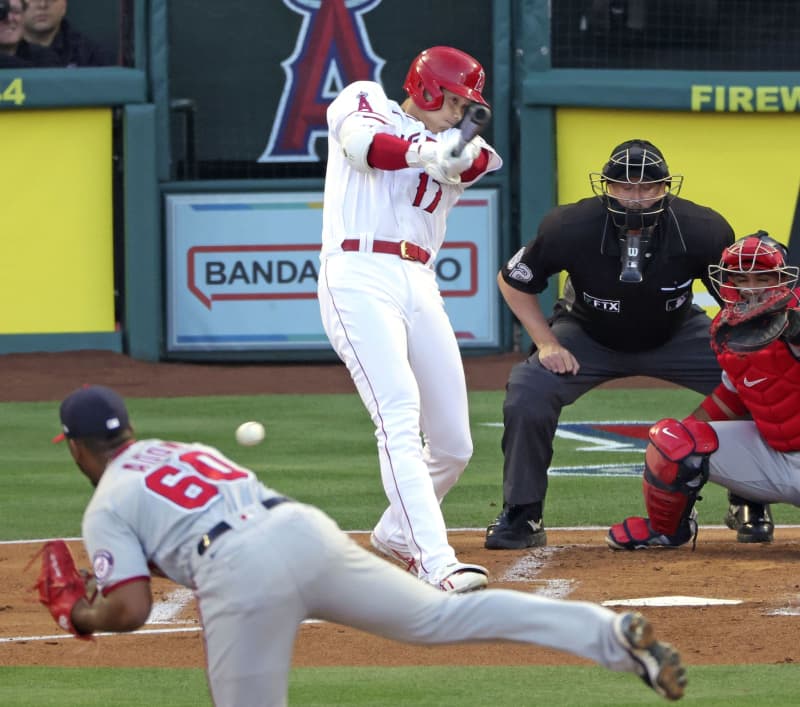 Coming off a stunning two-way performance at Boston's Fenway Park, Shohei Ohtani batted in the winning run Friday for the Los Angeles Angels in a 3-0 victory over the Washington Nationals.
Ohtani struck out 11 and hit 2-for-4 in the Angels' 8-0 demolition of the Red Sox on Thursday before flying home across country with his teammates for their interleague clash with the visiting Nationals.
Batting third as designated hitter, he put the Halos on the board in the first inning at Angel Stadium when his sharp groundout scored Taylor Ward.
The Angels added two more in the fifth on Mike Trout's double, after which the Nationals intentionally walked Ohtani to stop him swinging at right-hander Joan Adon (1-5) with two runners on.
Lefty Jhonathan Diaz (1-0) got the win following a five-inning start in which he struck out four, while issuing three hits and four walks.
With their third straight win, the American League West-leading Angels improved to 18-10, staying 1.5 games ahead of the second-place Houston Astros.