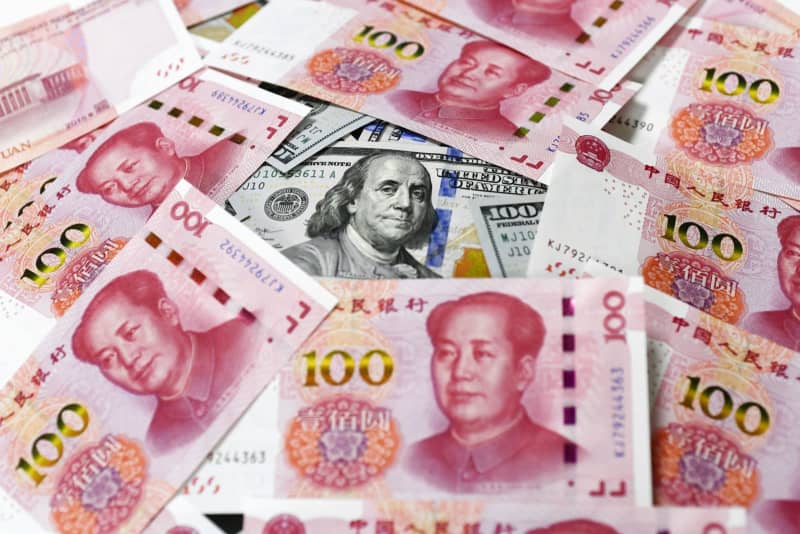 The International Monetary Fund has lifted the Chinese yuan's weighting in its elite basket of reserve currencies to 12.28 percent from 10.92 percent, the country's central bank said Sunday.
In its first regular review of the evaluation of the IMF's special drawing rights, or SDR, since the yuan was included in the basket in 2016, the Washington-based organization has decided to raise the status of the Chinese currency, also known as the renminbi.
The updated basket weights will come into effect on Aug. 1, the People's Bank of China said in a statement, adding that the next SDR review is scheduled to be concluded before the end of July 2027.
Financial experts said the IMF might be trying to increase pressure on the Communist-led Chinese government to work harder to remove restrictions on transactions in the yuan.
The weighting of the U.S. dollar was also raised to 43.38 percent, but that of the euro, yen and pound was decreased to 29.31 percent, 7.59 percent and 7.44 percent, respectively, according to the IMF.
As of Sunday, the weights of the dollar, euro, yen and pound were 41.73 percent, 30.93 percent, 8.33 percent and 8.09 percent, respectively.
The IMF said it will carry out "continuous monitoring of implications for the SDR valuation framework from fintech and other developments, including potential economic and financial fragmentation and high inflation."
China has been attempting to enhance the global status of its currency by promoting the use of the "digital yuan" in a group of economies belonging to its cross-border infrastructure "Belt and Road" initiative.
But many pundits are skeptical that the yuan will become the key currency even if China supersedes the United States as the world's biggest economy, given that the exchange rate of the yuan is not necessarily determined by the market, unlike that of the dollar.
As long as the Communist Party manages the yuan's value, the currency would not serve as global means of payment amid questions about its convertibility and credibility, they say.