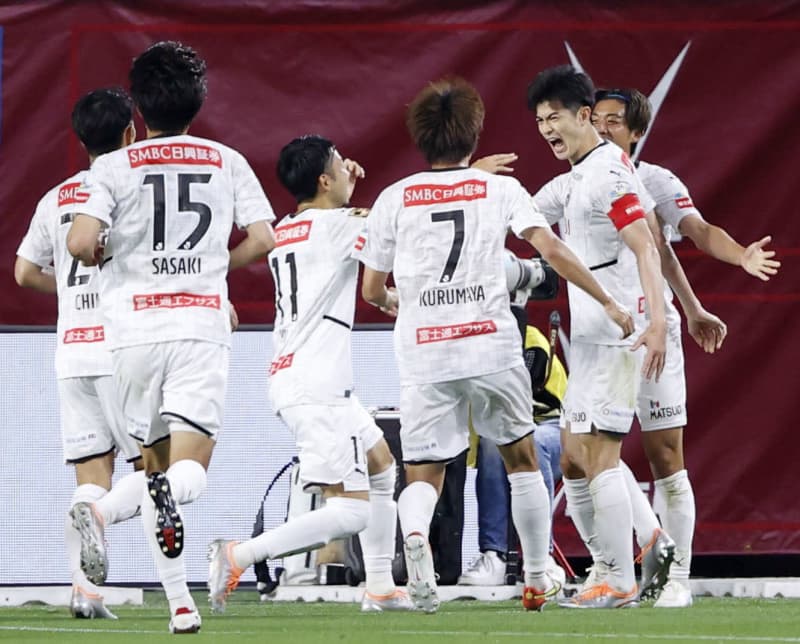 Japan defender Shogo Taniguchi headed in the injury-time winner, lifting two-time defending champions Kawasaki Frontale past Vissel Kobe 1-0 on Friday and sending the visitors to the top of the J-League first-division table.
The win moved Frontale top on 29 points, one ahead of Kashima Antlers and four ahead of third-place Yokohama F Marinos. Danish marksman Kasper Junker's second-half hat-trick erased a three-goal deficit in Urawa Reds' 3-3 home draw with Marinos.
At Kobe's Noevir Stadium, Frontale controlled possession for most of the game, and pinned Vissel back in their own half for the bulk of the first half, but noticeably failed to create quality chances.
The hosts took a while to get warmed up, their sole first-half highlight was a 35th-minute blast over the bar from Spanish great Andres Iniesta.
Vissel came out more composed in the second half and did a better job of disrupting Frontale's vaunted passing game, but failed to make the most of the few mistakes that bounced their way.
Yoshinori Muto had the hosts' bright spot in the second half when he got a cross in the middle of the penalty area in space but slammed it against the post.
With time running out, Frontale's attack began showing some poise. Keeper Daiya Maekawa blocked a strong effort from Frontale defender Miki Yamane for a corner that Taniguchi scored from.
The Frontale captain went up for Kazuki Kozuka's ball at the far right side of the six-yard box, turned it toward the goal and it went in off Maekawa for the score.
"I'm so glad I could score, and we can go home three points," Taniguchi said. "We were at the very end, the last chance, so we were all ready for anything, and I got a really good ball to work with."
"Vissel defended well in the first half, and picked up the pace in the second. We had some openings, but failed to do much with them, and we need to address that."