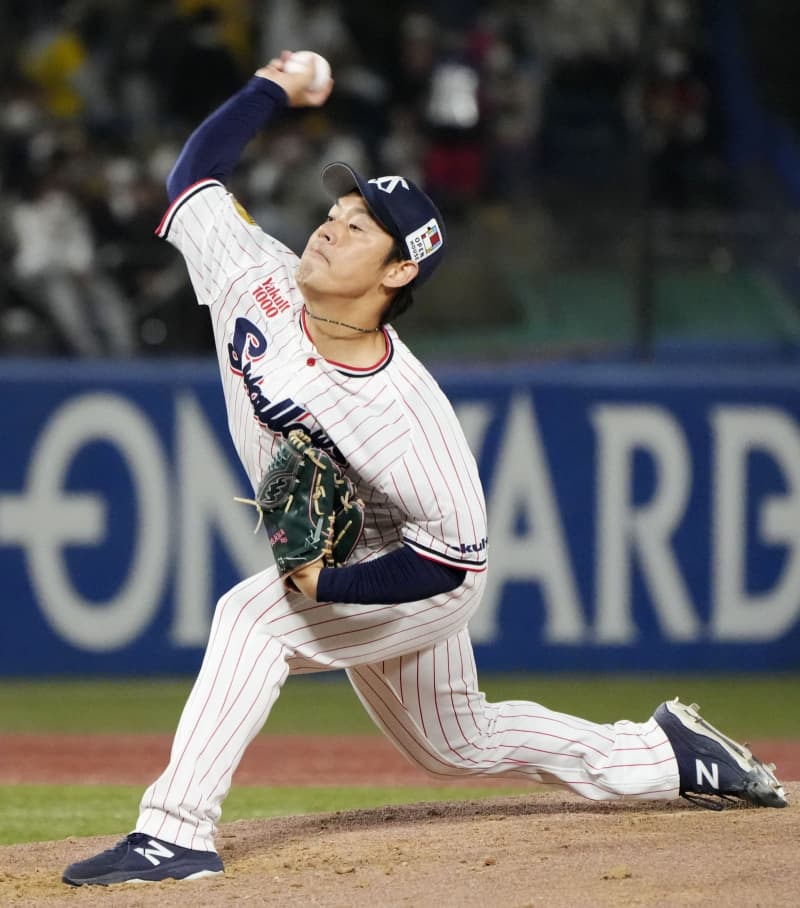 Tetsuto Yamada hit a pair of RBI doubles and right-hander Yasuhiro Ogawa threw seven innings as the Yakult Swallows beat the Hanshin Tigers 3-0 to retain their hold on first place in the Central League on Thursday.
The win preserved the Swallows' slim lead over the Yomiuri Giants, who edged the Hiroshima Carp 2-1.
At Jingu Stadium, Hanshin starter Joe Gunkel (1-4) worked six innings to take the loss. The right-hander left the bases loaded in a scoreless first and stranded two more in the third but could not get out of the fifth before allowing a run.
Ogawa (2-3) stranded a pair of runners in the fifth, and was rewarded with a lead in the home half, when Kotaro Yamasaki drew a two-out walk and scored on Yamada's first double.
"Ogawa was working on the mound even though we'd failed to break onto the scoreboard," Yamada said. "So I was really happy to be able to get him a run."
Ogawa allowed two hits and struck out four while walking three.
The Swallows made it 3-0 in the home half of the seventh on singles by Yasutaka Shiomi and Yamasaki, an error and Yamada's second double.
Reliever Ryuta Konno worked the eighth for the Swallows and closer Scott McGough pitched out of a ninth-inning jam for his 12th save.
In the Pacific League, Jose Marmolejos' grand slam capped a six-run seventh inning as the league-leading Rakuten Eagles came from behind to beat the Lotte Marines 7-2.