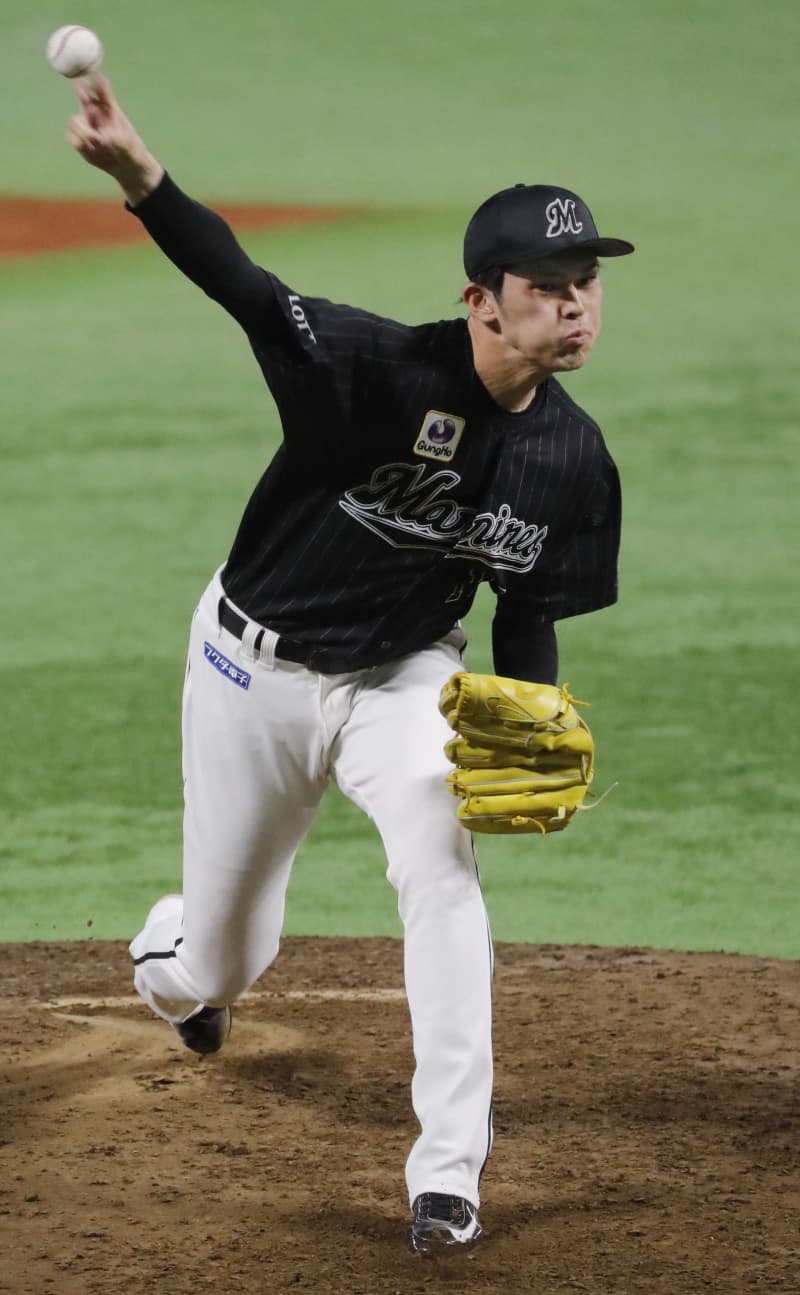 Throwing as hard as he ever has, Roki Sasaki struck out nine over six innings to win his fifth game of the season as the Lotte Marines beat the SoftBank Hawks 8-1 in the Pacific League on Friday.
The 20-year-old right-hander frequently touched 164 kilometers (101.9 miles) per hour at PayPay Dome. And though he often missed badly, Sasaki (5-0) allowed just one run on four hits, two walks and a hit batsman.
"Because I got so much early run support I was able to just focus on pitching," Sasaki said. "My control wasn't very good, so I ran up my pitch count and wasn't able to go deep into the game."
Sasaki went to the mound in the bottom of the first with a two-run lead. Akito Takabe opened the game with a single off Hawks ace Kodai Senga (3-2), Shogo Nakamura doubled, and both came home to score.
Toshiya Sato and Hiromi Oka singled in the third inning and both scored as Adeiny Hechavarria's two-run single made it 4-0.
Senga, who is hoping to move to MLB next season, allowed four runs on six hits and three walks over four innings.
Hechavarria led a three-run eighth-inning rally, getting the first of five two-out hits that turned the game into a rout.
Elsewhere, in the PL, the Nippon Ham Fighters beat the Seibu Lions 5-3, while the Orix Buffaloes shut out the league-leading Rakuten Eagles 1-0.
In the Central League, the DeNA BayStars beat the Yakult Swallows 3-1, while the third-place Hiroshima Carp crushed the Chunichi Dragons 11-5, powered by new import Ryan McBroom's first-inning grand slam.