TO HEAR TECH CEOs like Mark Zuckerberg or Satya Nadella talk about it, the metaverse is the future of the internet. Or it's a video game. Or maybe it's a deeply uncomfortable, worse version of Zoom? It's hard to say.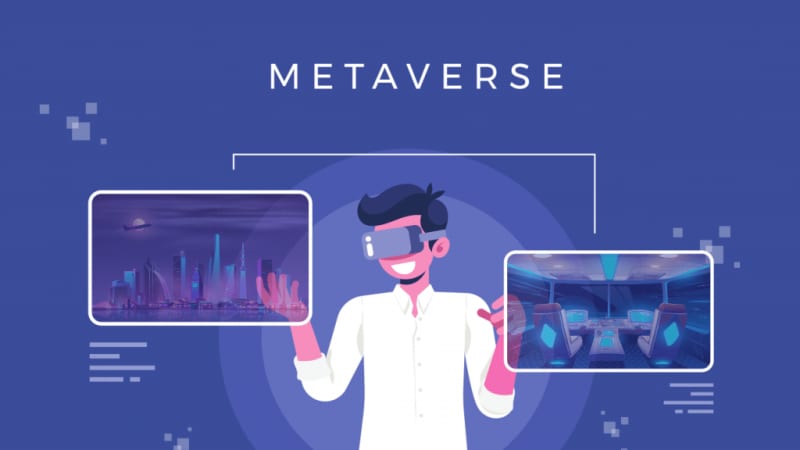 It's been nearly six months since Facebook announced it was rebranding to Meta and would focus its future on the upcoming "metaverse." In the time since, what that term means hasn't gotten any clearer. Meta is building a VR social platform, Roblox is facilitating user-generated video games, and some companies are offering up little more than broken game worlds that happen to have NFTs attached.
Advocates from niche startups to tech giants have argued that this lack of coherence is because the metaverse is still being built, and it's too new to define what it means. The internet existed in the 1970s, for example, but not every idea of what that would eventually look like was true.
On the other hand, there's a lot of marketing hype (and money) wrapped up in selling the idea of "the metaverse." Facebook, in particular, is in an especially vulnerable place after Apple's move to limit ad tracking hit the company's bottom line. It's impossible to separate Facebook's vision of a future in which everyone has a digital wardrobe to swipe through from the fact that Facebook really wants to make money selling virtual clothes. But Facebook isn't the only company that stands to financially benefit from them.