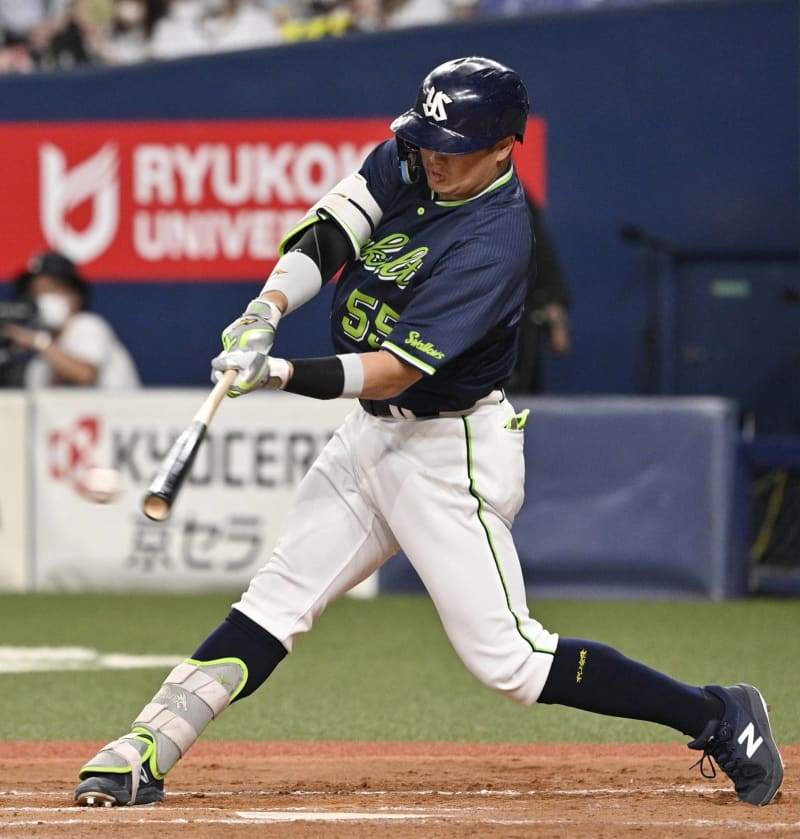 Munetaka Murakami made up for a base-running mistake by singling in the tie-breaking run in the Central League-leading Yakult Swallows' 6-3 interleague win over the Pacific League's Orix Buffaloes on Wednesday.
The Swallows came from two runs down to even their three-game series at Osaka Dome against the Buffaloes, who they beat in last year's Japan Series.
Trailing 2-0 in the fourth, Murakami doubled to set up Yakult's first run but then hesitated on the bases and was tagged out. On third with one out, he started for home on a fly out to left but then tried to return to third only to get caught in a rundown.
The Swallows tied it 3-3 in the fifth against new import Jacob Waguespeck on Kotaro Yamasaki's two-out RBI single. And while Orix's bullpen looked fragile, the Swallows' proved rock solid.
Tetsuto Yamada, who walked and scored in the fourth, doubled to open Yakult's eighth against rookie Hitomi Honda (1-1) and scored on Murakami's third hit of the game.
"I wanted to hit behind the runner and get him to third, and because of my earlier base-running mistake, I was pretty intense there to make up for it," Murakami said of his RBI single.
He then stole second and scored from third on a sac fly before Yasutaka Shiomi homered in the ninth to ice it.
Four Swallows relievers worked scoreless innings, with Ryuta Konno (1-1) earning the win with a perfect seventh, and Scott McGough working around a pair of one-out hits to secure his 18th save.
The win moved the Swallows five games clear of the CL's second-place Yomiuri Giants, who managed just one hit in their 3-0 loss to the Seibu Lions on a night when the Swallows were the CL's lone winners.
Elsewhere, the PL-leading SoftBank Hawks beat the Hanshin Tigers 1-0, the Nippon Ham Fighters won 5-3 over the DeNA BayStars, the Lotte Marines beat the Chunichi Dragons 9-6, and the Rakuten Eagles beat the Hiroshima Carp 1-0 in 10 innings.