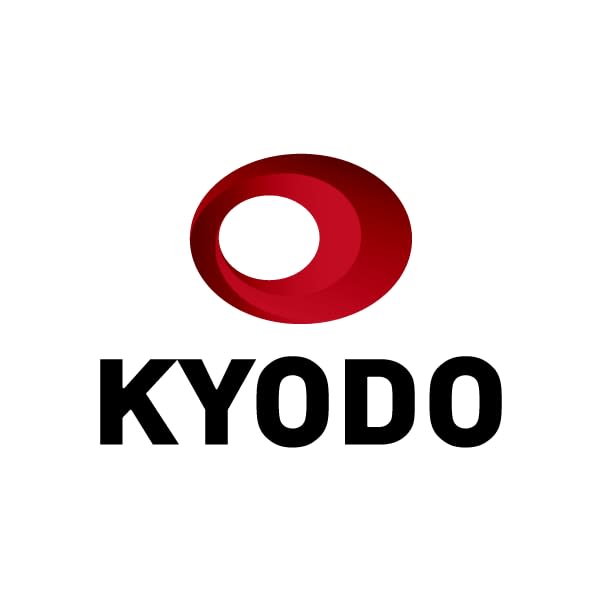 The Bank of Japan is widely expected to keep its ultraeasy monetary policy unchanged at its two-day policy meeting from Thursday, but financial markets are set to scrutinize any change in its messaging on inflation and the yen's rapid decline -- a byproduct of the BOJ's dovish stance.
The Policy Board is holding its first meeting since Japan's core consumer inflation topped 2 percent for the first time in about seven years in April, exceeding the BOJ's inflation target. The gathering also comes after Governor Haruhiko Kuroda drew fire last week for saying that households had become "tolerant" of rising prices, a remark he later retracted as "inappropriate."
The BOJ faces a delicate balancing act between justifying its continued retention of monetary easing and taking heed of criticism that it is out of touch with consumers, analysts say.
The yen's recent slide to 24-year lows against the U.S. dollar is adding to the woes of the central bank, whose policy is not designed to target foreign exchange rates. Its renewed commitment to monetary easing will make the contrast in approach even clearer between it and the more hawkish U.S. and European central banks, giving the nod to yen weakness.
After the U.S. Federal Reserve raised its interest rates by 0.75 percentage point on Wednesday, the BOJ is expected to keep short-term interest rates at minus 0.1 percent while guiding 10-year Japanese government bond yields to a level of around zero percent.
The BOJ decision will come after the yield on the benchmark 10-year bond rose past the 0.25 percent cap set by the BOJ itself, pulled higher by U.S. Treasury yields rising in anticipation of U.S. rate hikes, forcing the Japanese central bank to increase bond buying to defend the threshold.
Yuichi Kodama, chief economist at the Meiji Yasuda Research Institute, said that even if the current inflation is "bad" for consumers, it could be the "best chance" for Kuroda to achieve his "long-held goals" with regard to price rises in the economy.
"The BOJ is unlikely to change its policy just to respond to cost-push inflation. It is now in a bind," Kodama said. "That being said, however, attention is focused on what Mr. Kuroda will say" about the price situation and yen weakness.
Surging commodity prices serve as a major driver of accelerating inflation in Japan. But while it is something that the BOJ sees as only transitory, rising prices of energy, food and everyday items are feared to take a toll on consumer sentiment, making politicians wary of their impact on the upcoming House of Councillors election on July 10.
"We are fully aware that households are not accepting price hikes voluntarily but are rather left with no choice but to accept them as their painful choice," Kuroda told a parliamentary session on Monday, days after he retracted his controversial remark about tolerance for inflation.
"We will need to grasp the impact of recent rising prices on household behavior in more detail, and explain more carefully to get our intention across properly," he said.
A 1 percent year-on-year rise in the core consumer price index excluding volatile fresh food items drags down net consumption growth by 0.8 percentage point, according to economists at UBS Securities Japan Co. Japan's core CPI gained 2.1 percent in April, with the BOJ forecasting a gain of 1.9 percent in the year to next March.
Since Russia's war on Ukraine began to send energy and commodity prices higher, a growing number of companies have been passing on higher costs to consumers. But the pass-through remains moderate, given prices of goods traded between companies have been surging over 9 percent on year in recent months.
Though the BOJ and economists say higher energy costs are largely to blame, the yen's weakness is part of the reason why wholesale inflation has been accelerating as it boosts import costs for resource-scarce Japan. About half of companies covered in a survey by research firm Tokyo Shoko Research said the yen staying around 130 against the dollar would be negative.
The yen has already plunged past 130 yen, partly driven by short-term players, and analysts expect selling pressure to continue. The BOJ has made it clear that it will remain an outlier among major central banks that have raised or are planning to raise interest rates to fight soaring inflation.
After the yen plunged below 135 on Monday, however, Kuroda underscored its negative aspects, noting that the recent weakening of the currency was rapid. The former top Japanese currency diplomat had previously maintained that a weak yen is positive for the economy as a whole.
"A weak yen boosts exports but hurts private consumption. On balance, its impact may not be so negative in terms of gross domestic product because exports play a big role," Meiji Yasuda's Kodama said. "Still, he now has to take heed of growing criticism (from businesses and households)."