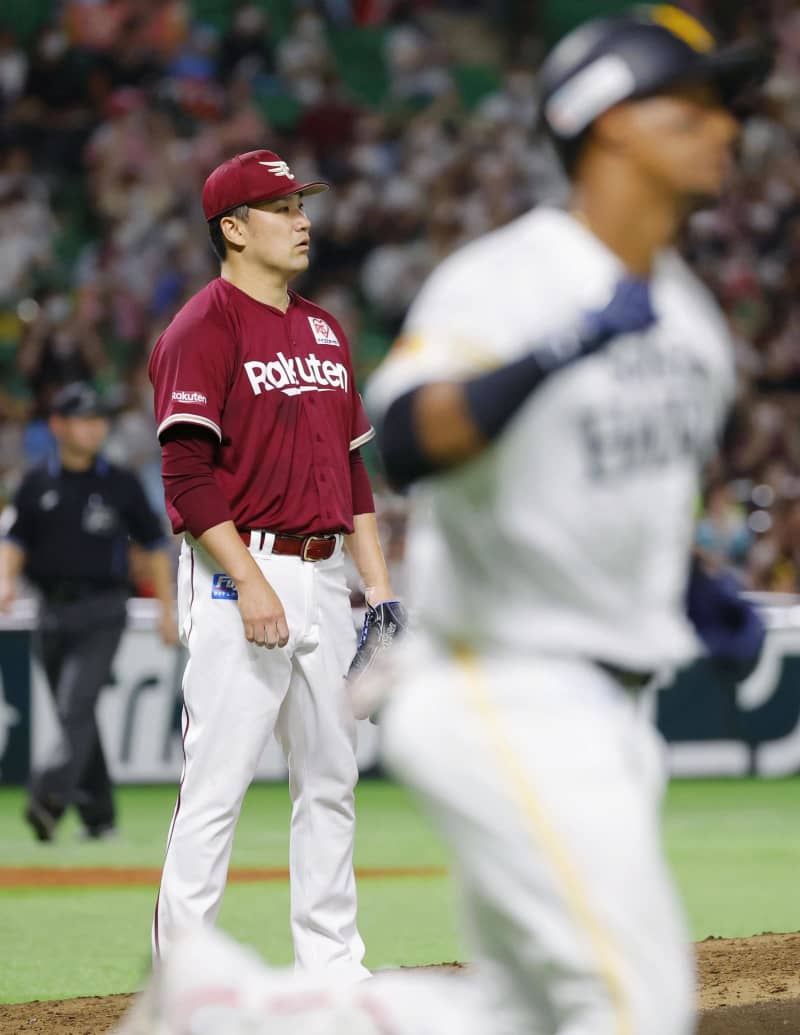 The SoftBank Hawks became the first Japanese team to hit four home runs in one game off Masahiro Tanaka in Friday's 9-4 win over the Rakuten Eagles.
The win at PayPay Dome, moved the Hawks to within a half-game of the Pacific League-leading Eagles on the first night of play after Japanese pro baseball's three-week interleague session ended Sunday.
Tanaka (4-6) had allowed as many as four home runs in one game in MLB, but never in Japan. He allowed seven runs, also his worst figure here, over five innings.
The Hawks' most feared hitter, Yuki Yanagita, opened the bombardment in the first inning with an off-balance swing in which he somehow pulled a pitch low and away for his first eighth home run and his first in 19 games.
Tanaka took a 3-1 lead into the bottom of the third, but surrendered back-to-back home runs to Taisei Makihara's fourth of the season, with two runners on, and Yurisbel Gracial's third.
Gracial went deep again in the fifth before Tatsuru Yanagimachi doubled in the seventh and final run off Tanaka, who allowed 12 hits and walked two, while striking out two.
Hawks ace Kodai Senga (5-3) allowed four runs over six innings to get the win in the game that quickly lost any pretense of being a pitchers' duel between two of Japan's top hurlers.
Elsewhere in the PL, the Seibu Lions maintained their hold on third place by beating the Orix Buffaloes 4-2.
In the Central League, the Yakult Swallows beat the Hiroshima Carp 7-2 to increase their league lead to eight games over the Yomiuri Giants, 2-0 losers to the Chunichi Dragons. The Hanshin Tigers beat the last-place DeNA BayStars 7-5 to move to within a game of the third-place Carp.