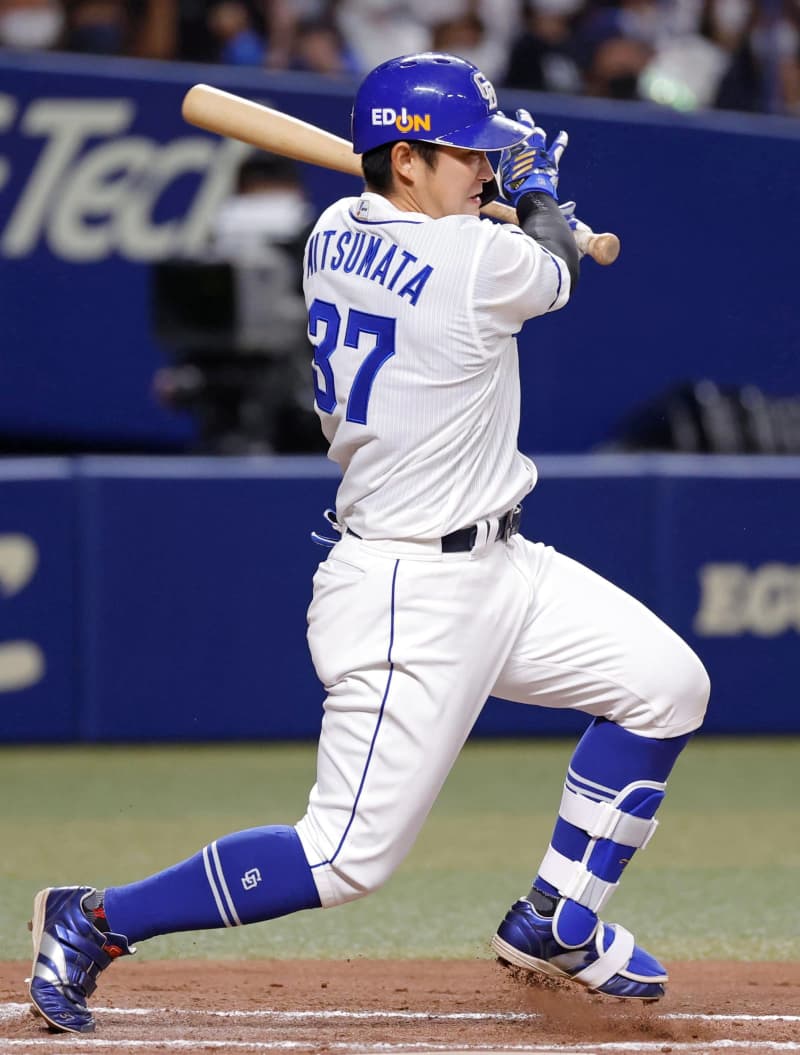 Pinch-hitting Taiki Mitsumata drove in the 10th-inning walk-off run as the Chunichi Dragons came from behind to beat the Yakult Swallows 2-1 Tuesday, ending the Central League-leading club's eight-game winning streak.
Singles from Ariel Martinez and Hayato Mizowaki on either side of an intentional walk from Ryuta Konno (1-1) loaded the bases before Mitsumata singled to left with two outs off Swallows third pitcher Kazuto Taguchi at Vantelin Dome Nagoya.
In a pitching duel, Yakult starter Yasuhiro Ogawa allowed a single to his first batter but none until the eighth. The home team's starter Shinnosuke Ogasawara gave up the opening run in the third when Jose Osuna went deep for a solo run.
Ogasawara regrouped to go eight innings giving up three hits and two walks, and striking out nine, and Chunichi finally came up with run support to tie things up in the bottom of the frame.
A walk and single left runners on the corners with no out and a pinch-hitting Mizowaki, although grounding to second for a double play, did the least he was asked for by plating the tying run.
Ogawa threw nine innings allowing just two hits and a walk while striking out six, but his relievers failed to deliver in the 10th inning. Raidel Martinez and Yariel Rodriguez (3-2) threw a scoreless inning each for the Dragons.
The Hiroshima Carp beat the Hanshin Tigers 5-3 to snap their five-game skid, while the DeNA BayStars won 3-1 against the Yomiuri Giants.
In the Pacific League, the Seibu Lions beat the Lotte Marines 3-0, and the Rakuten Eagles won over the Nippon Ham Fighters by the same score. The Orix Buffaloes held on to defeat the PL-leading SoftBank Hawks 4-3.