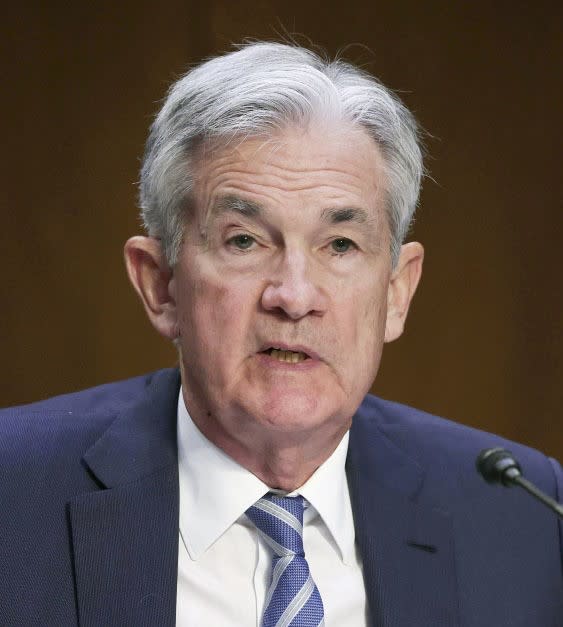 U.S. Federal Reserve Chairman Jerome Powell gave tacit approval Thursday for a stronger U.S. dollar as a result of increased interest rates to tackle decades-high inflation.
Asked about the economy's response to the Fed's normalization of monetary policy after keeping rates at near-zero during the coronavirus pandemic, Powell told a congressional hearing that the channels could include the exchange rate, which has "disinflation effects."
The Japanese yen has continued to decline rapidly against the dollar, with the U.S. central bank expected to continue rate hikes to bring prices under control, while the Bank of Japan is maintaining its ultraeasy monetary policy to keep rates low and support the economy.
A weak yen typically serves as a boon to Japanese exporters as it boosts their overseas profits when repatriated.
But the recent rapid fall of the Japanese currency has become a headache for the resource-poor country as it has inflated import costs for raw materials, including crude oil, that are surging following Russia's invasion of Ukraine.
Last week, the Fed decided on its largest interest rate hike since November 1994, moving ahead with a 0.75 percentage point increase while signaling further aggressive tightening.
It was the third consecutive policy-setting meeting at which the central bank decided to raise the target range for the federal funds rate. It usually raises the short-term rate in quarter-percentage-point increments.