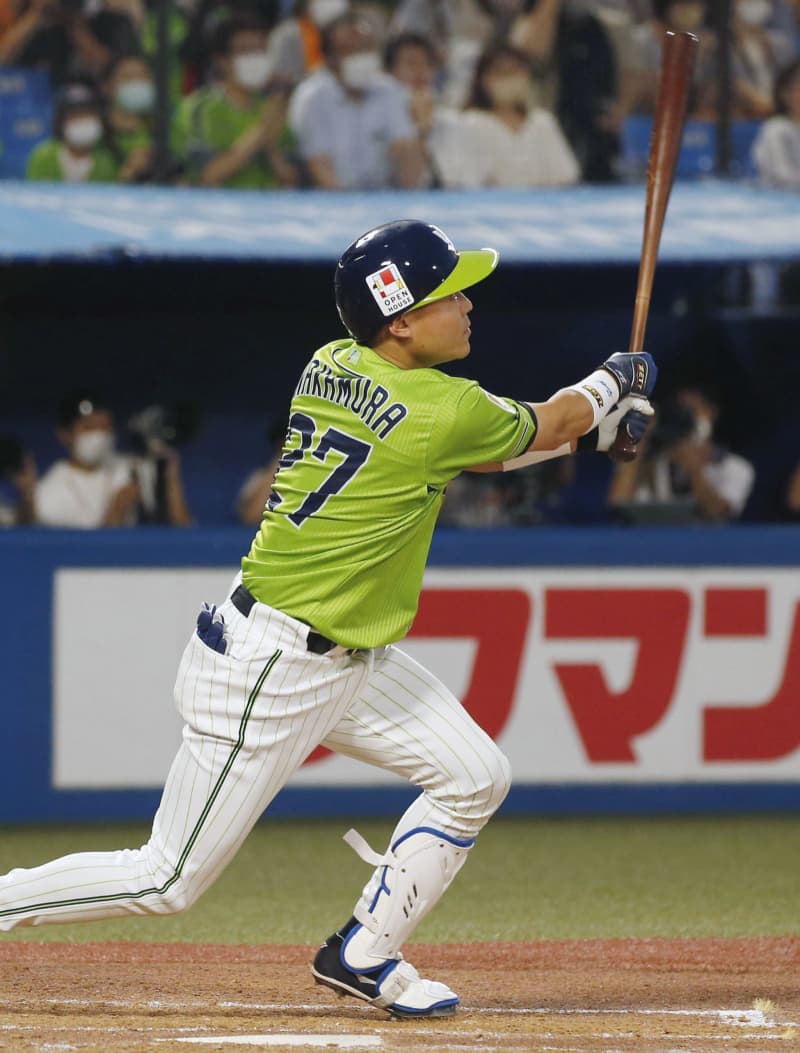 Yuhei Nakamura and Munetaka Murakami each homered twice and drove in five runs as the Yakult Swallows stretched their Central League lead to 11 games with a 16-6 whipping of the second-place Yomiuri Giants on Friday.
With the Swallows leading 1-0 in the bottom of the first at Jingu Stadium, the veteran Swallows catcher hit his first home run of the year with two on off Tomoyuki Sugano (6-5).
Swallows lefty Keiji Takahashi (6-1) allowed a run in the top of the third on a sac fly by Giants cleanup hitter Kazuma Okamoto, only for the Swallows to widen their lead in the home half.
Tetsuto Yamada singled in a run in the bottom of the third, and was on base when Nakamura went deep again to make it 7-1.
Murakami, who had homered twice the night before in Nagoya, and who has four grand slams this season, struck out to end Yakult's fourth with the bases loaded but got some payback with two-run homers in the sixth and seventh innings.
"I'm gassed," Murakami said after the game. "Toward the end of the game I was able to put things together, which is good because I wasn't swinging well at the start of the game. I'd failed when I had a big chance to drive in runs by swinging at a bad pitch, and wanted to make things right."
Murakami leads both leagues with 25 home runs. Okamoto hit his 20th in the ninth, a two-run shot that completed the scoring.
The third-place Hiroshima Carp beat the DeNA BayStars 7-0 behind a six-hit shutout from ace Daichi Osera (6-4) to pull within two games of the Giants, while the Hanshin Tigers beat the Chunichi Dragons 6-4.
In the Pacific League, the SoftBank Hawks regained first place after beating the last-place Nippon Ham Fighters 5-1, while the Rakuten Eagles lost 4-3 to the Seibu Lions to fall into second place. The Orix Buffaloes beat the punchless Lotte Marines 5-0 behind a four-hit shutout by Taisuke Yamaoka (5-3).