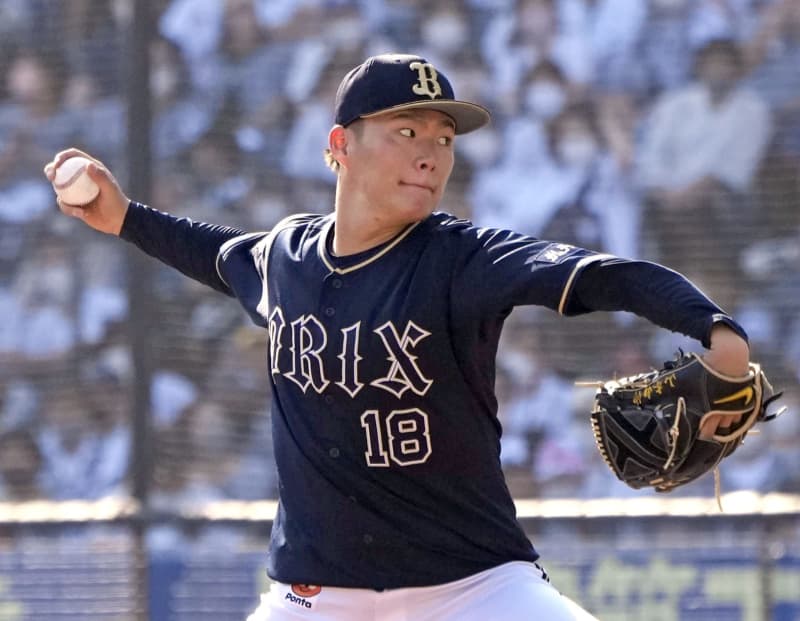 Yoshinobu Yamamoto battled the wind but hung on to strike out nine over eight scoreless innings as the defending Pacific League champion Orix Buffaloes shut out the Lotte Marines for the second straight day Saturday in a 4-0 win.
Yamamoto (8-3), who threw the season's fourth no-hitter last Saturday, retired the first three batters he faced at Zozo Marine Stadium.
The right-hander found it hard to hit his spots in the second inning, when he issued both of his walks and surrendered one of the four singles he allowed at the bayside ballpark east of Tokyo.
"I came out the way I always do, trying to establish a rhythm early, but the wind was a challenge," Yamamoto said. "As the game went on, I adjusted and focused on getting good arm action and things fell into place."
"It was really hot, but because of the wind, it didn't feel so bad."
The Buffaloes took a first-inning lead against rookie Shoma Sato (1-4) on a Shuhei Fukuda leadoff double and an RBI single by Orix's big wheel, Masataka Yoshida.
Fukuda singled in a run with the bases loaded in the second, Koji Oshiro had an RBI single in the fourth and Yoshida closed out the scoring in the seventh with his sixth home run and his second in two days.
Closer Yoshihisa Hirano took the mound in the ninth with two outs and two on and needed just two pitches to end the game with his 19th save.
Elsewhere in the PL, Jantzen Witte broke up a scoreless game with a two-run seventh-inning home run, his first in Japan, and four Seibu Lions pitchers combined on a three-hit 2-0 win over the Rakuten Eagles.