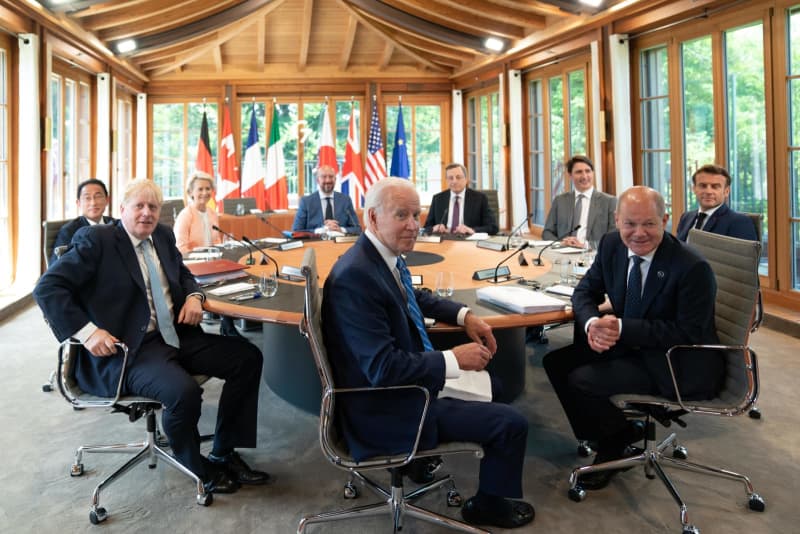 The Group of Seven industrialized nations are "very close" to deciding to move toward setting a global price cap for Russian oil in shipments outside the group's economies in the latest move to pressure Moscow over its invasion of Ukraine, a senior U.S. government official said Monday.
The G-7 leaders, who are gathering in southern Germany for a three-day summit meeting through Tuesday, will also seek to use revenues collected by tariffs on Russian goods to help Ukraine.
The United States will implement a higher tariff rate on more than 570 groups of Russian products worth approximately $2.3 billion, the official said.
The group of leading democracies will also seek to impose sanctions on those responsible for human rights abuses, including war crimes, and those involved in Russia's alleged moves to steal Ukrainian grain, he also said.