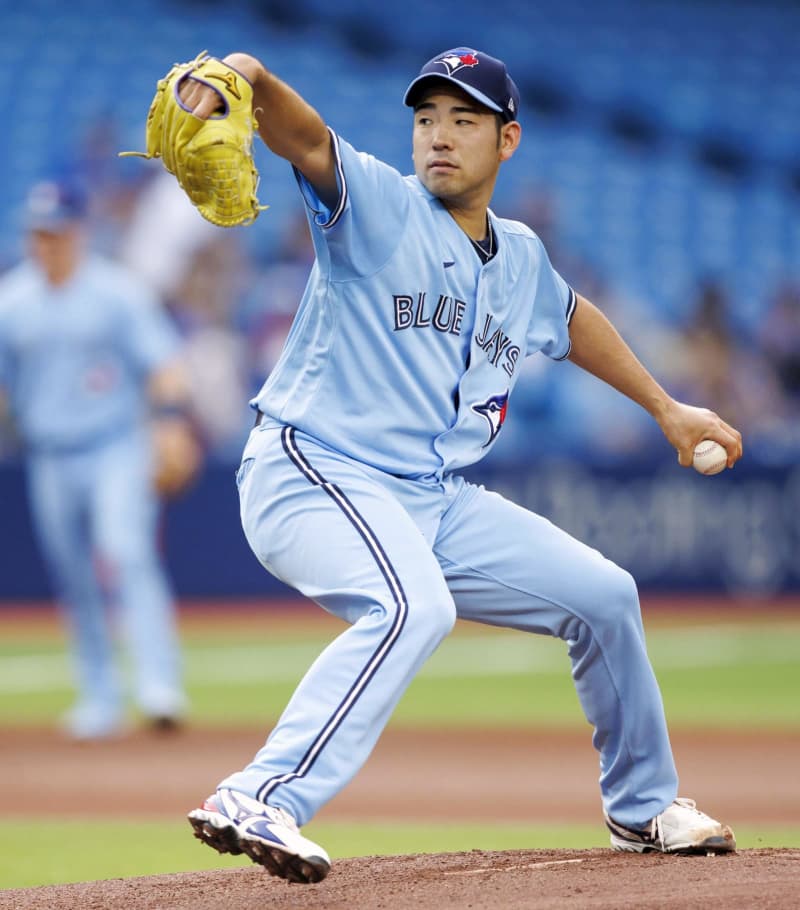 Yusei Kikuchi put together a quality start Thursday, earning his first win in over six weeks for the Toronto Blue Jays in a 4-1 victory over the Tampa Bay Rays.
Having lost three of his seven starts since his previous win on May 16, Kikuchi (3-4) leaned heavily on his effective changeups, striking out a season-high eight batters while allowing one run on four hits and a walk.
The 31-year-old Japanese southpaw did not allow a hit until Yandy Diaz reached on a two-out single in the third inning at Rogers Centre.
Kikuchi got some offensive support from Teoscar Hernandez and Santiago Espinal, who each hit a two-run homer off Ryan Yarbrough (0-4), in the opener of a five-game series that includes a doubleheader on Saturday.
"I'm feeling relief after getting through six innings and tasting victory with my team," Kikuchi said. "I struggled to throw strikes in my last three or four starts, but I was able to study videos and make adjustments, so that was good."
Tampa Bay opener Matt Wisler lasted one inning before making way for Yarbrough, who was freshly recalled from Triple-A Durham.
Adam Cimber earned the save as Toronto won for the third time in four games, improving to 43-33 and moving into a tie for second place with the Boston Red Sox in the American League East standings.
As a result of the lockout pushing the start of the season back and Major League Baseball not wanting to go deeper into October and November, teams will play a number of scheduled doubleheaders in order to squeeze all 162 games into the calendar.