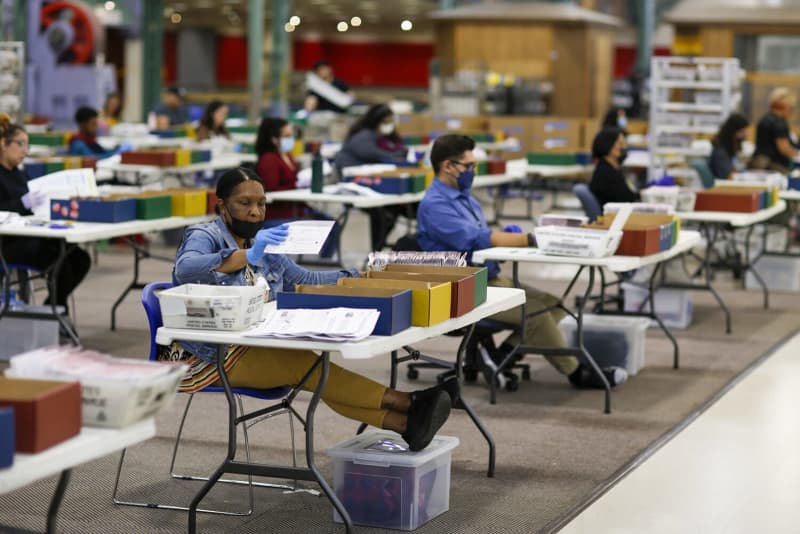 SACRAMENTO, Calif. — California's November ballot will be packed with policy questions, asking voters to make decisions on topics ranging from abortion to sports betting.
Several new measures qualified for the ballot last week in the lead-up to Thursday evening's qualification deadline. The final result is a field of seven questions: three constitutional amendments, three initiative statutes and one referendum.
Proponents and opponents have already spent millions for and against the measures, and there's still four months until voters head to the polls.
First up: abortion
An initiative to enshrine the right to an abortion in California's constitution won't just be on the November ballot — it'll be first on the list.
Legislators made sure of this when they passed the budget last week. Proposition 1 originates from SCA 10, which lawmakers introduced this spring alongside a lengthy list of other abortion protections, many of which are making their way through the Legislature. The bills — including SCA 10 — gained new urgency after the US Supreme Court struck down Roe v. Wade on June 24.
"To deny women the ability to make their own healthcare decisions is to deny that we are all equal," Assembly Speaker Anthony Rendon, D-Lakewood, said when the bill was introduced. "By ensuring that Californians have the right to choose enshrined in our constitution, we will make certain that everyone can determine their own future as they see fit, regardless of the political whims of a radicalized Supreme Court."
Who gets to control sports betting? A battle emerges
In late June, it appeared that California's wealthy tribal casinos were positioned to seize control of lucrative legalized sports betting on tribal lands. But last week, a separate measure to allow online sports betting earned enough signatures to join the ballot.
Backers of both initiatives, Propositions 26 and 27, have already pledged $100 million toward their respective causes — an indication of the profits at stake. Driving the online measure are FanDuel and DraftKings, two giants in the industry. The Pechanga, Barona, Agua Caliente and Yocha Dehe Tribes put forth the tribal lands measure in 2019.
"It's going to be if not the most costly initiative battles in California, one of the most costly for sure," said Covers' sports betting industry analyst Geoff Zochodne.
Voters will have the opportunity to approve neither measure, one of the two or, potentially, both.
What would happen in that case?
"At that point, it becomes a really sticky subject," Zochodne said. "It seems like it would set up, potentially, a legal wrangling over what happens there."
Zochodne pointed out that proponents of the online measure often present it as complimentary to the tribal one, implying that they could coexist. Supporters of the tribal initiative might not be on the same page.
"They are very adamant that retail sports betting at their casinos would be the better way to go," Zochodne said.
One climate measure in, one out
California voters won't be asked to require that plastics producers make major reductions —the Legislature already did that. But they will be asked if they want to tax the Golden State's richest residents in an effort to fight climate change.
Last week, an initiative aimed at reducing plastic production was still set for the November ballot. But on Thursday, its three petitioners withdrew it from consideration. Backers of the proposition said they were satisfied with the passage of SB-54, a similar, albeit less progressive, policy that also targets plastic production.
Another environmental measure did make the ballot. Proposition 30 would impose a wealth tax on those making more than $2 million a year. The estimated $3 billion to $4.5 billion in annual revenue would go toward greenhouse gas reduction, including incentives for electric vehicle purchases.
The Clean Cars and Clean Air Act is backed by Clean Air CA, a coalition of climate groups, transit organizations, elected officials and more.
What else?
— A dialysis reform initiative will be Proposition 29. An initiative to boost arts funding in California schools and a referendum on the state's ban on flavored tobacco products will be Propositions 28 and 31, respectively. Read the Bee's coverage of the dialysis debate, and of the other two props.
— A proposed ballot initiative would have raised the minimum wage to $18 over the next four years. It will not qualify for the November ballot. Neither will a measure that would have asked voters to amend the State Constitution to ban involuntary servitude as punishment for a crime.
———