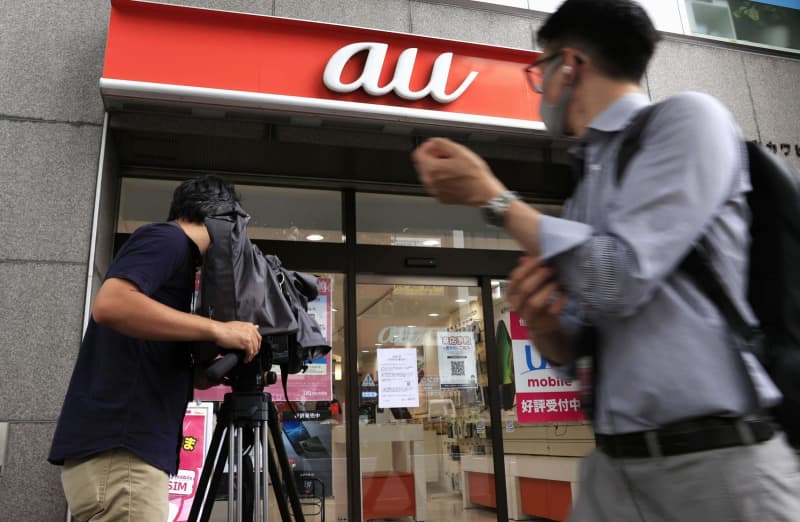 Japanese telecom giant KDDI Corp. continued to have problems with its voice call service Monday, two days after maintenance work disrupted 39 million mobile connections and a range of corporate operations.
Internet and data communication services have been "largely restored," but mobile phone users are still having difficulty making voice calls, KDDI said.
The disruption, which occurred around 1:35 a.m. Saturday, has affected up to 39.15 million mobile connections and disrupted banking systems, transmission of weather data, parcel deliveries and network-connected cars.
The network failure occurred while the switching system for voice calls was replaced during regular maintenance, with repair work triggering a concentration of traffic that led the company to reduce user access.
During that time, the carrier experienced a chain reaction of technical problems that further prolonged the connection difficulties.
Internal Affairs and Communications Minister Yasushi Kaneko said Sunday he believes the disruption should be classified as a "serious incident." This requires a carrier to report details of the problem and the relevant preventive measures.
KDDI shares fell Monday in trading on the Tokyo Stock Exchange, ending the morning session down 1.8 percent at 4,236 yen after dropping as low as 4,145 yen.