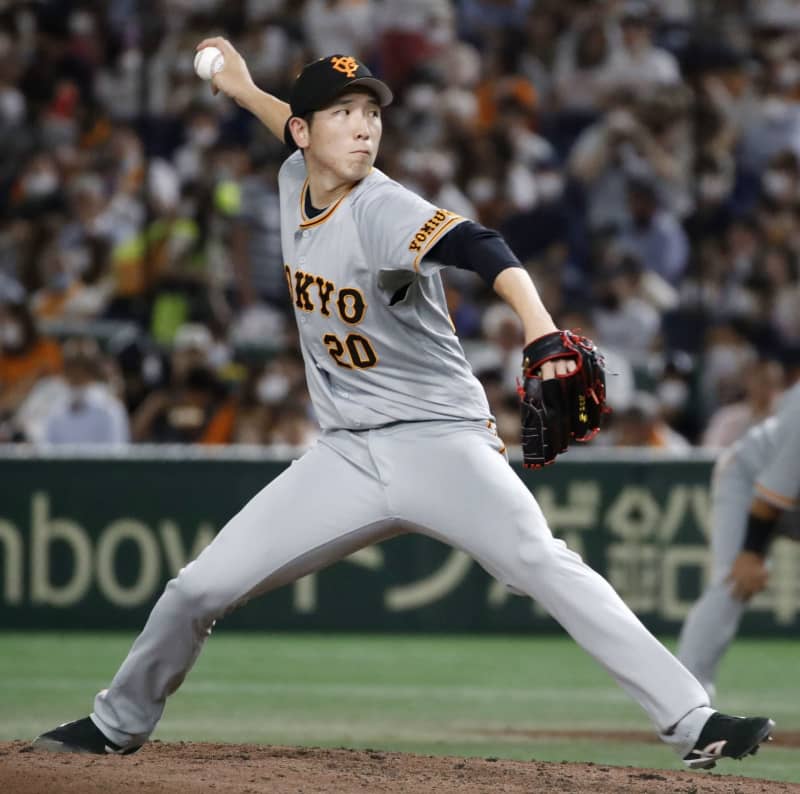 Shosei Togo got out of a couple of early jams to allow just a run over six innings to pitch the Yomiuri Giants to a 4-1 win over the Central League-leading Yakult Swallows on Tuesday.
The win at Tokyo Dome moved the second-place Giants to within 12-1/2 games of the Swallows in the CL pennant race.
Togo (8-3) allowed a run after the first two Swallows reached in the top of the first, but his teammates responded in the bottom of the inning with three runs on five straight no-out hits against lefty Keiji Takahashi (6-2).
"I've let the team down in some important games," Takahashi said. "For that reason, I took the mound tonight determined to get some payback."
"I didn't have any spots where I was really good. But by trying to make every pitch count, I was able to hold them to a run. So I'm relieved."
Giants catcher Takumi Oshiro opened the fourth with a solo home run off Takahashi, who worked 5-1/3 innings. Neither team's bullpen showed any weaknesses, and rookie Giants closer Taisei Ota earned his 24th save.
In the Pacific League, the SoftBank Hawks beat the second-place Rakuten Eagles 6-2 to increase their league lead to 3-1/2 games, while the Lotte Marines beat the Nippon Ham Fighters 2-1 in 10 innings, and the Seibu Lions downed the Orix Buffaloes 5-4 in 12 innings.