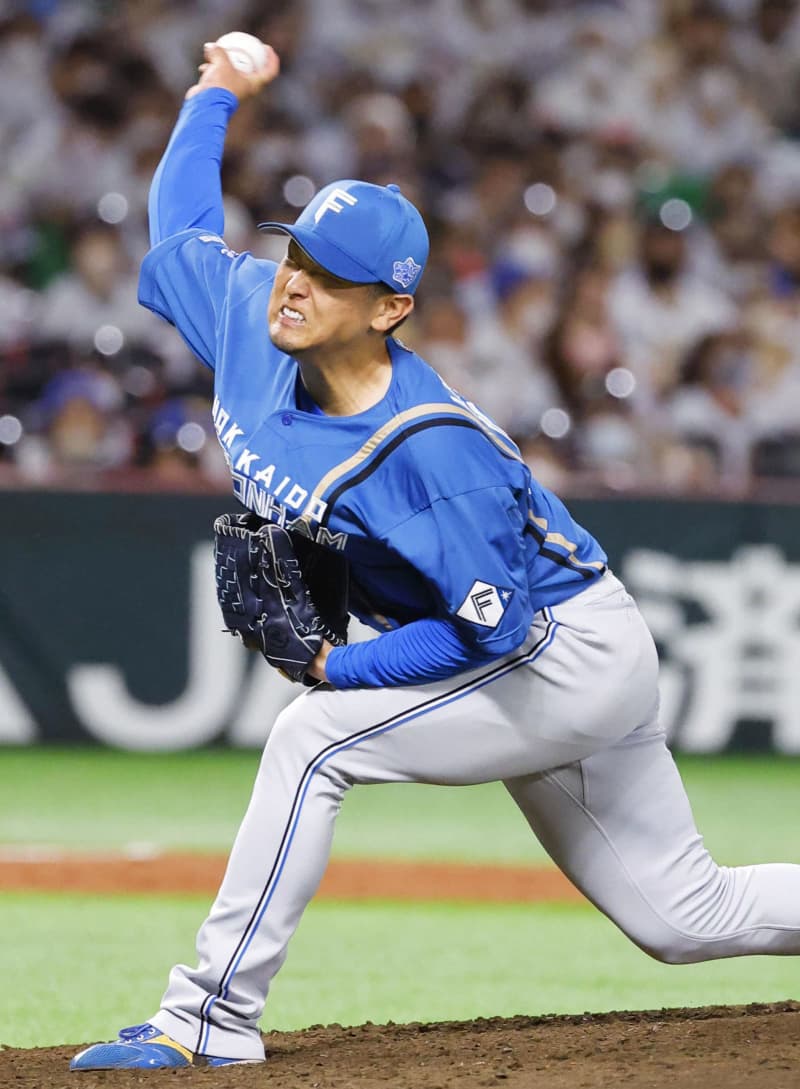 Takahide Ikeda outdueled his role model with six dominant innings to win his first start of the season as the Nippon Ham Fighters beat the Pacific League-leading SoftBank Hawks 2-0 on Sunday.
The win at Fukuoka's PayPay Dome was the fourth straight for the last-place Fighters, and pitted Ikeda against his Soka University teammate and offseason workout partner Shuta Ishikawa of the Hawks.
"I've had some tough times on the farm team this year, and as I took the mound, I really wanted a win," said Ikeda, whose win was his fifth in six pro seasons.
"I'm proud that I was able to get a win in front of my role model, Ishikawa, who has taught me a lot as we trained together."
Ikeda (1-1) allowed three hits, struck out three and walked none. Five relievers preserved the shutout, but lefty Mizuki Hori had to pitch out of a bases-loaded jam in the ninth by retiring veteran Nobuhiro Matsuda to secure his second save.
Ishikawa (3-4) allowed two runs on six hits and two walks over seven innings while striking out nine. He gave the Fighters just one scoring opportunity and they grabbed it.
Go Matsumoto singled to lead off the sixth and was sacrificed to second. Kensuke Kondo singled him home and scored on a Kotaro Kiyomiya double.