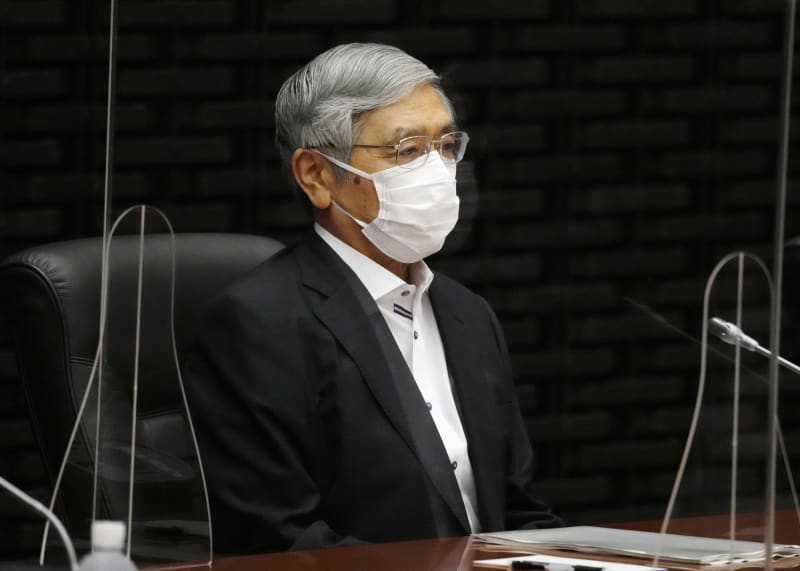 The Bank of Japan on Monday upgraded its view on seven of the nine regional economies, reflecting the diminishing negative impact of COVID-19 on private consumption even though supply bottlenecks persist.
In its quarterly Sakura report, the BOJ maintained its previous assessment on the remaining two regions -- Kanto-Koshinestu, which includes Tokyo and Tokai in central Japan where Toyota Motor Corp. is headquartered.
The report said many economies have been "picking up moderately," even though the effect of supply constraints, partly due to lockdowns in China, persisted, according to the Japanese central bank.
The seven areas that saw better economic assessments in July than in the previous April survey are Hokkaido, Tohoku, Hokuriku, Kinki, Chugoku, Shikoku, and Kyushu-Okinawa.
Concerns have grown in recent months about the rising cost of living at a time when Japan's economic recovery from the COVID-19 fallout remains fragile.
Higher energy and food prices driven by Russia's war in Ukraine were a hotly debated issue in the run-up to the House of Councillors election on Sunday, as households have begun to feel the effect.
The BOJ's monetary easing has caused a sharp drop in the yen, inflating import costs for resource-scarce Japan.
BOJ Governor Haruhiko Kuroda said Japan's economy is expected to continue its recovery despite downward pressure from higher commodity prices as the negative impact of COVID-19 and supply constraints will dissipate.
"We will not hesitate to take additional monetary easing steps if necessary," Kuroda told a meeting of the BOJ's branch managers before the quarterly Sakura report was released, acknowledging that there are "extremely high uncertainties" regarding the Japanese economy.
That remark helped send the yen to a fresh 24-year low against the U.S. dollar, as the BOJ's commitment to ultralow rate policy is in sharp contrast with its U.S. and European peers who are moving toward tighter policy to combat inflation.
The BOJ maintained its view that the core consumer price index excluding volatile fresh food items, a key gauge of inflation, will likely stay around its 2 percent target for the time being due to higher energy prices but such cost-push inflation will not last long.