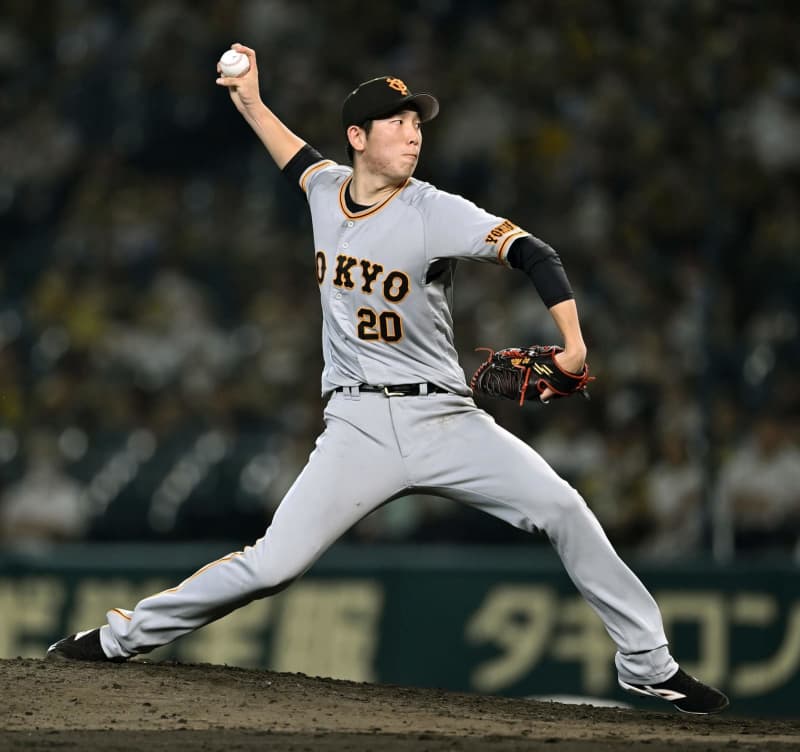 Shosei Togo threw the first shutout of his professional career as the Yomiuri Giants defeated the Hanshin Tigers 4-0 in the Central League on Tuesday to end their four-game winless skid.
Togo (9-3) had some scares but went the distance, allowing eight hits, two walks and a hit batsman while striking out six at Koshien Stadium to tie Hanshin right-hander Koyo Aoyagi, 9-1 so far, for most wins in the CL this season.
Yomiuri took the lead in the first inning thanks to a three-run home run from Gregory Polanco to right with two outs after Takumaru Yaoita doubled and Yoshihiro Maru drew a walk off Hanshin starter Aaron Wilkerson.
Wilkerson (4-4) had a double play in each of the next two innings to keep the Giants off the board, while Togo allowed two singles each in the second and third himself, but the right-hander also came away without giving up Hanshin a run.
The Giants scored the final run of the game in the fourth through another homer as Sho Nakata went deep, this time to left, off Wilkerson, who lasted five innings, surrendering five hits and a walk.
Togo, who struck out all three batters looking in the seventh, allowed two singles again in each of the eighth and ninth but clung on to claim a memorable win.