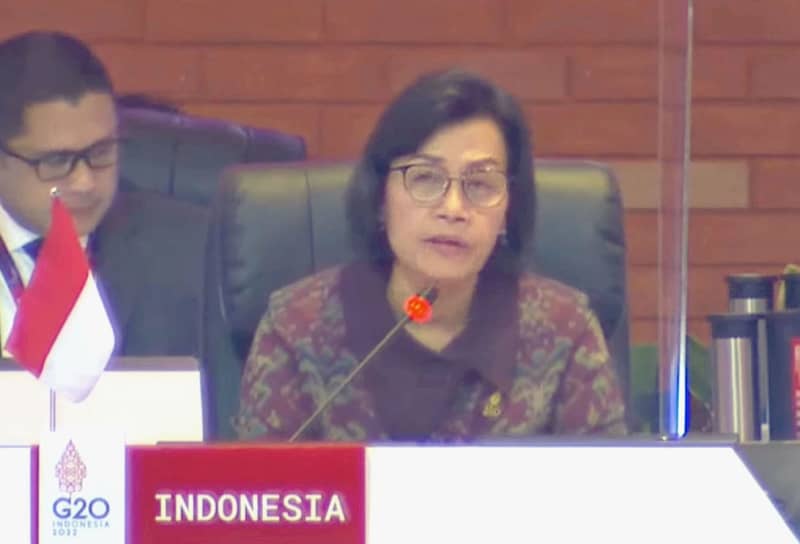 Finance chiefs from the Group of 20 major economies began two-day talks Friday in Bali to discuss ways to curb global inflation amid Russia's war in Ukraine while trying not to hamper economic recovery.
With inflation affecting more than just food and energy prices, ministers and central bank chiefs from the G-20, including Japanese Finance Minister Shunichi Suzuki, are seeking coordinated international action at the gathering on the Indonesian island to avoid economic downturn.
But it is uncertain whether the G-20 participants will be able to agree on a joint statement during the meeting, as member countries remain deeply divided in their responses to Russia's invasion of Ukraine. No joint statement was adopted at their previous gathering in April.
The Group of Seven industrialized economies -- Britain, Canada, France, Germany, Italy, Japan and the United States, plus the European Union -- have imposed sanctions in response to Moscow's military aggression, while some emerging economies including Brazil, China and India have distanced themselves from the Western countries on the issue.
Russian Finance Minister Anton Siluanov is likely to join the meeting remotely. Ukraine's finance minister has also been invited to the gathering and is expected to take part online as well, according to Indonesia's Finance Ministry.
Other issues on the agenda for the ministerial talks include the influence of further monetary tightening on the global economy, as well as debt relief for poor nations including Sri Lanka, whose president has fled the country amid an economic crisis.
Prior to the latest meeting of the finance chiefs, the International Monetary Fund released a report dubbed the "G-20 Surveillance Note," which said, "The global economic outlook has darkened considerably, while inflation remains high."
The IMF in April revised down global growth projections to 3.6 percent for 2022 and 2023, reflecting the negative impact of the Russian war and the ongoing growth slowdown in China.
IMF chief Kristalina Georgieva pointed out that high inflation could sink recovery and further deteriorate living standards, especially for the vulnerable, and called for international cooperation led by the G-20.
The G-20 comprises the G-7 members as well as Argentina, Australia, Brazil, China, India, Indonesia, Mexico, Russia, Saudi Arabia, South Africa, South Korea and Turkey.