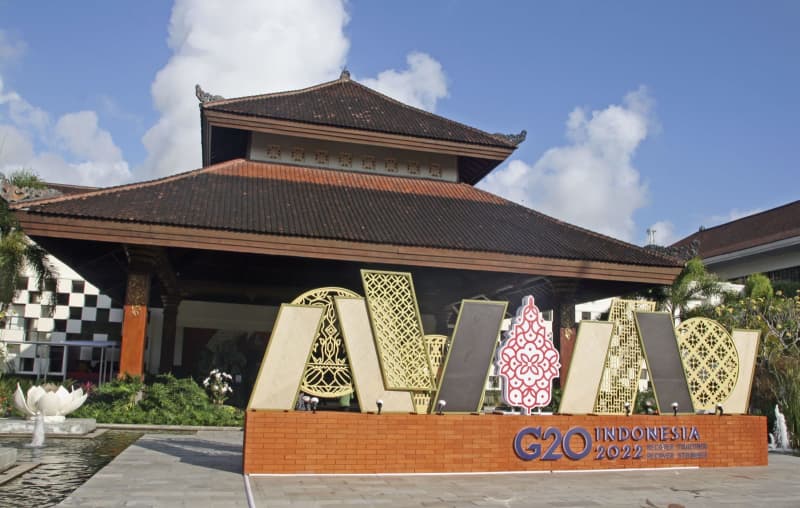 Finance chiefs from the Group of 20 major economies are unlikely to issue a joint statement as they wrap up a two-day meeting Saturday due to their rift over Russia's war in Ukraine.
Indonesian Finance Minister Sri Mulyani Indrawati is expected to release a chair's statement instead, which summarizes the meeting of the G-20 finance ministers and central bank governors in Bali, Reuters news agency reported, citing two sources.
The report came after Japanese Finance Minister Shunichi Suzuki indicated the G-20 might be unable to issue a joint statement, telling reporters he "cannot clearly speak on the outlook" for adopting a statement.
Suzuki said Friday it remains unclear whether the group can reach a consensus on key issues, such as rising commodity prices and food insecurity, attributable to Russia's military aggression in Ukraine.
In the first day's session, Japan condemned Russia for causing such problems and making it difficult for G-20 finance ministers and central bank chiefs to conduct constructive discussions, according to Suzuki.
Russian Finance Minister Anton Siluanov joined the session virtually, and his deputy Timur Maksimov delivered a speech during the meeting.
The agenda for Saturday's talks include how to make progress in building a more stable and fair international digital tax architecture.
When the G-20 finance chiefs last met in April in Washington, several delegates walked out the room in protest when Russia spoke, and the group failed to issue a joint statement.
Although no one walked out of the meeting Friday when Russian officials spoke, whether they can reach a consensus and release a joint statement is still in doubt.
The Group of Seven industrialized economies -- Britain, Canada, France, Germany, Italy, Japan and the United States, plus the European Union -- have imposed sanctions on Russia in response to its aggression in Ukraine.
China and other emerging economies such as Brazil and India have distanced themselves from the Western countries on the issue.
Other participants in the gathering on the Indonesian island include Bank of Japan Governor Haruhiko Kuroda, U.S. Treasury Secretary Janet Yellen and Ukraine's Finance Minister Serhiy Marchenko, who took part online.
The G-20 groups the G-7 members as well as Argentina, Australia, Brazil, China, India, Indonesia, Mexico, Russia, Saudi Arabia, South Africa, South Korea and Turkey.