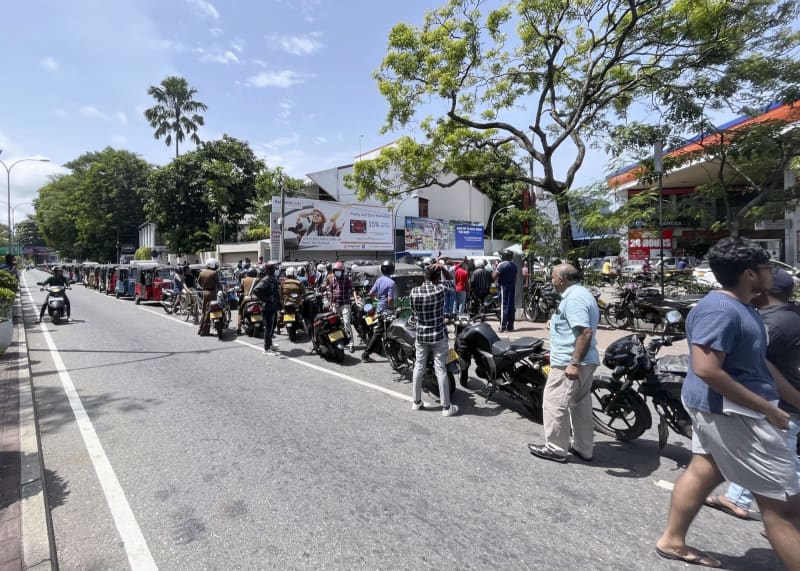 The International Monetary Fund on Tuesday projected global economic growth will slow to 3.2 percent in 2022, cutting the outlook for the third time this year as Russia's war on Ukraine drives up inflation worldwide and China's COVID-19 lockdowns lead to a worse-than-expected slowdown.
The United States and China faced downgrades of more than 1 percentage point in their respective growth outlook compared with the April estimate, while Japan's growth was projected to be 0.7 point lower, according to an update of the semiannual World Economic Outlook report.
The Washington-based institution also painted a gloomy picture ahead, saying that the risks, including the difficulty of taming inflation, are "overwhelmingly tilted to the downside" and noting that the "risk of recession is particularly prominent in 2023."
After Russia began its invasion of Ukraine in late February, the IMF slashed in April its forecast for global economic growth to 3.6 percent for both 2022 and 2023, down by 0.8 point and 0.2 point, respectively, from its January forecast.
Downside risks discussed in April are now materializing including high energy, food and other prices, prompting central banks of major advanced economies to raise policy interest rates faster than expected, the IMF said in the updated report.
Global growth this year and next year is now estimated to be 0.4 and 0.7 point lower, respectively, than projected in April, with output expected to grow just 2.9 percent in 2023. Last year, the world's gross domestic product grew 6.1 percent.
"World real GDP is estimated to have shrunk in the second quarter -- the first contraction since 2020," the IMF said.
Projected growth for the U.S. economy was revised down by 1.4 and 1.3 points in 2022 and 2023, respectively, to 2.3 percent and 1.0 percent, due to significantly reduced momentum in private consumption amid inflation and the expected impact of a steeper tightening in monetary policy, according the IMF.
Latest forecasts also indicate that the United States will see its real GPD expand only 0.6 percent in the fourth quarter of 2023 on a year-on-year basis, which will make it "increasingly challenging to avoid a recession," it said.
China's growth outlook for 2022 was revised down by 1.1 points to 3.3 percent -- the lowest growth in more than four decades, excluding the initial COVID-19 crisis in 2020 -- largely owing to coronavirus outbreaks and mobility restrictions under its radical "zero-COVID" strategy.
The world's second largest economy is projected to grow 4.6 percent in 2023, with the country expected to recover from lockdowns in the second half of 2022. But the figure is 0.5 point down from the April projection.
The growth of the euro area, also hit by higher energy prices and other negative fallouts of the war, was revised down by 0.2 point to 2.6 percent in 2022 and by 1.1 points to 1.2 percent in the following year.
With signs of growth stalling in major economies around the world, the Japanese economy is expected to grow 1.7 percent in 2022 and 2023, down 0.7 point and 0.6 point from the earlier forecast.
Global trade growth in 2022 and 2023 will also likely slow by more than previously expected, with the figure expected to stand at 4.1 percent and 3.2 percent, respectively, reflecting the decline in global demand and supply chain problems.
The dollar's appreciation in 2022, which the IMF says was by about 5 percent in nominal effective terms as of June compared with December 2021, is also likely to have slowed world trade growth, considering such factors as the dollar's dominant role in trade invoicing.
The IMF also laid out a "plausible alternative scenario," in which the war in Ukraine leads to a full stop in European gas imports from Russia, inflation is difficult to tame and other risks materialize.
In that case, global growth could decelerate further to about 2.6 percent this year and 2 percent next year, the report said, noting that on only five occasions since 1970 has global growth been lower than 2 percent.