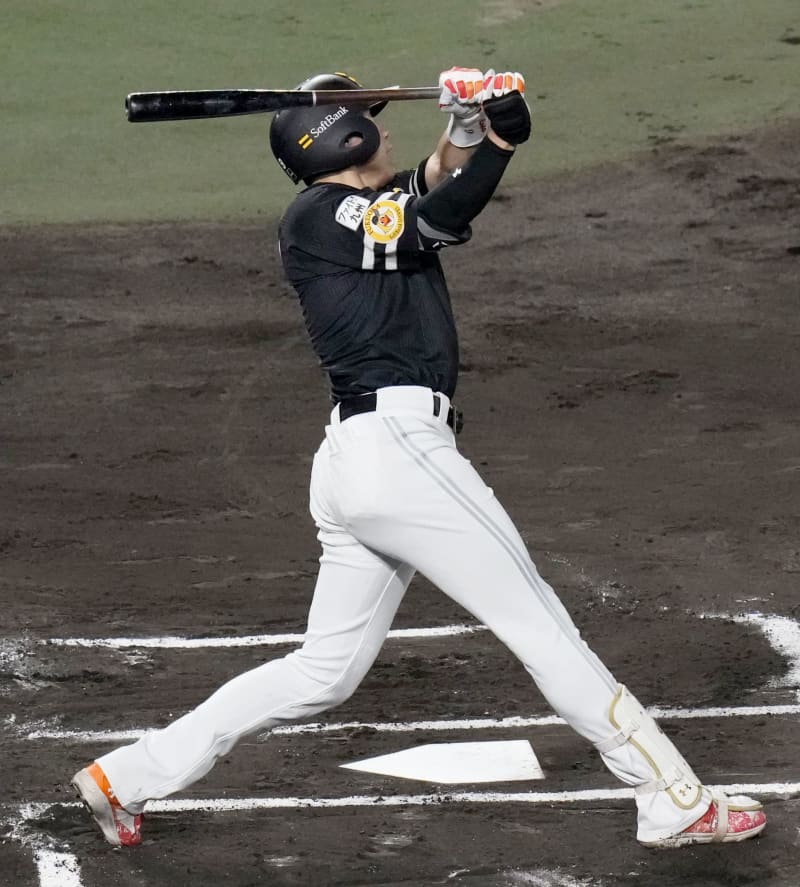 Yuki Yanagita hit a tie-breaking home run that lifted the Pacific League to a 2-1 win over the Central League in the final game of this year's All-Star series.
Yanagita, of the PL-leading SoftBank Hawks, blasted a sixth-inning home run off Hanshin Tigers closer Suguru Iwazaki. Yanagita then thanked Nippon Ham Fighters first baseman Kotaro Kiyomiya, whose walk-off home run decided Tuesday's Game 1 for the PL 3-2.
"I was the lucky benefactor of the momentum Kiyomiya created because I was borrowing his bat," Yanagita said after the game at Matsuyama Botchan Stadium in Ehime Prefecture.
Kiyomiya, who worked out with Yanagita last offseason, pitched to the Hawks star during Wednesday's home run derby final, won by Lotte's Brandon Laird.
"He was a great partner," Yanagita said.
Marines star pitcher Roki Sasaki, pitching for the first time since breaking a blister on his pitching hand on July 1, threw one straight fastball after another in his one-inning stint.
The right-hander, who in April became Japan's youngest perfect-game pitcher, surrendered a run on three singles and a sacrifice fly but matched Shohei Ohtani's 2014 record for the fastest pitch by a Japanese all-star: 162 kilometers (100.7 miles) per hour.
His teenage rookie catcher with the Marines, Ko Matsukawa, singled in the tying run in the top of the second.
The record for the fastest recorded pitch by an all-star is 163 kph by the Yomiuri Giants' Brazilian reliever Thyago Vieira.