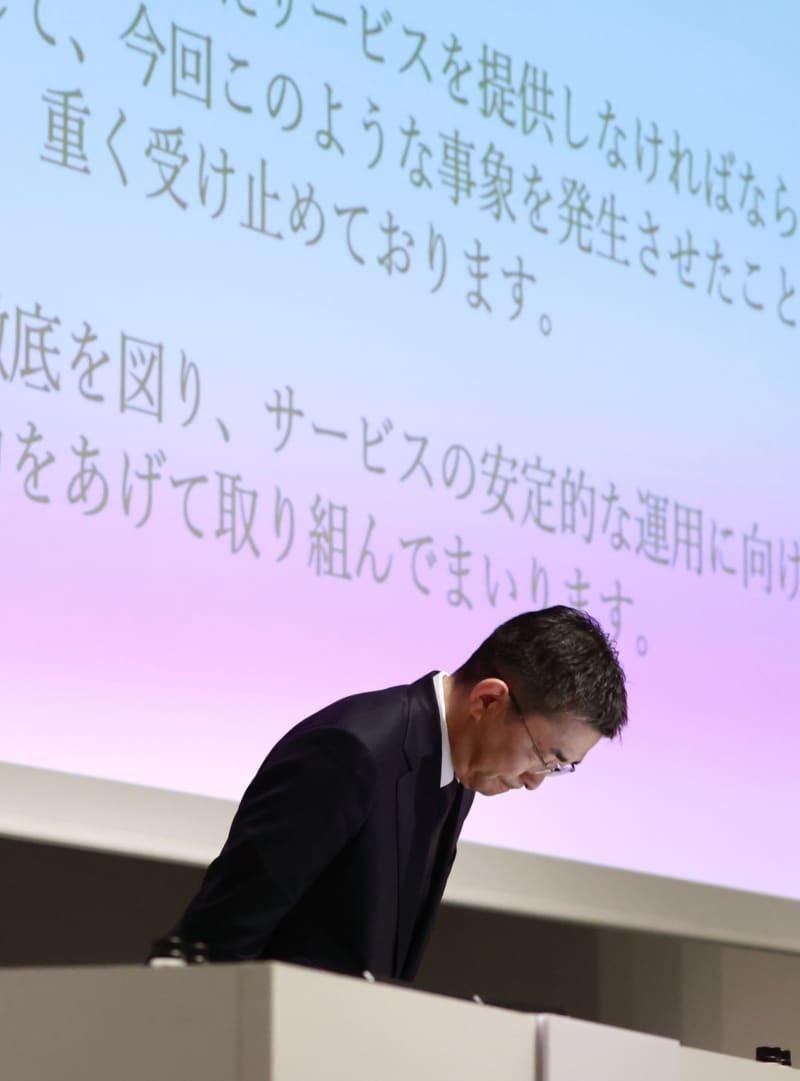 KDDI Corp. said Friday it will pay damages to 35.89 million customers as a form of "apology" following a major service disruption that spanned several days earlier this month.
The provider of the "au" mobile service -- and Japan's second-largest mobile carrier by subscribers -- will reduce individual invoices by 200 yen ($1.50), with the total damages expected to cost approximately 7.5 billion yen, KDDI President Makoto Takahashi said during a press conference in Tokyo.
"We sincerely apologize to our customers across the country for causing a major inconvenience," he said.
The disruption was one of Japan's worst such incidents, exceeding the 2018 service outage at SoftBank Corp. in which a record 30.60 million mobile connections were affected.
The carrier also said that under the company's terms around 2.71 million users are also eligible for compensation equivalent to their basic charge for two days as the service outage lasted 24 hours or longer.
The announcement comes a day after the mobile carrier submitted an incident report to the Ministry of Internal Affairs and Communications.
The outage, beginning in the early hours of July 2, also disrupted banking systems, the transmission of weather data, parcel deliveries and network-connected cars, alongside the carrier's low-cost "UQ Mobile," lower-priced "povo," and budget smartphone services.
Approximately 86 hours passed before KDDI confirmed that the network was fully restored at 3:36 p.m. on July 5.