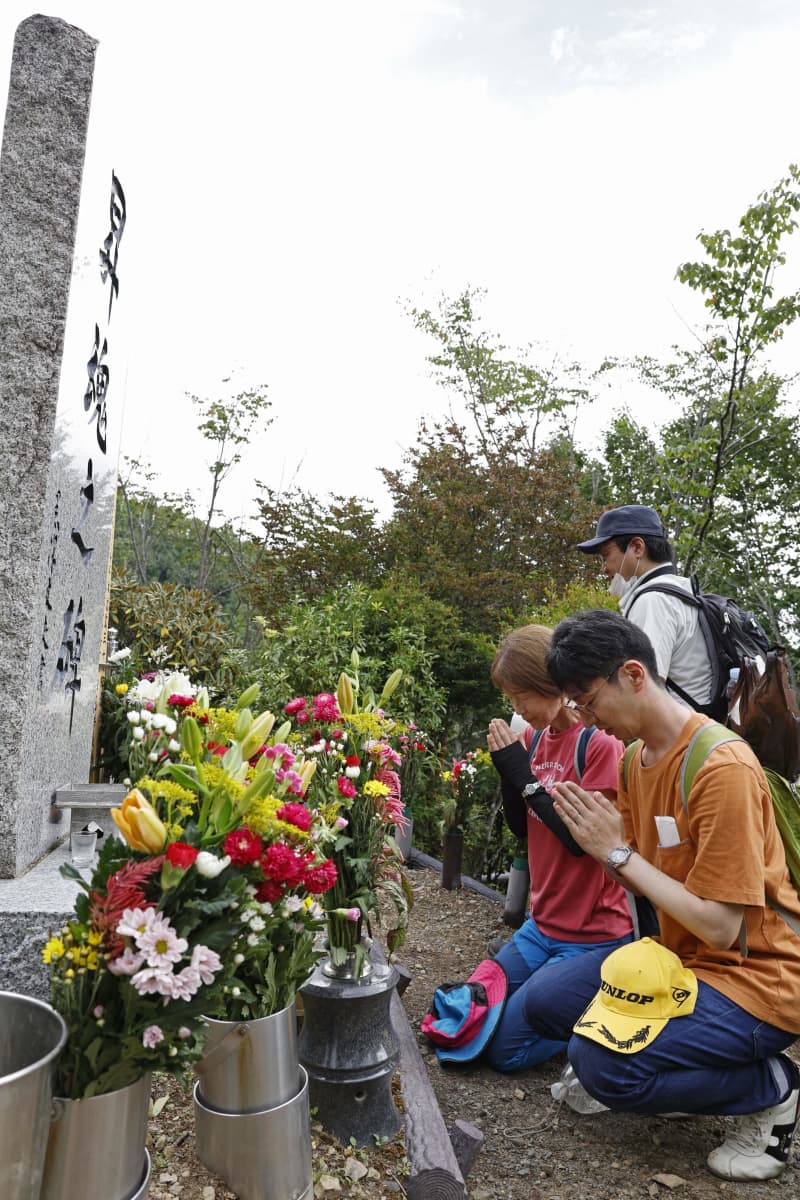 Relatives of the victims of the 1985 Japan Airlines plane crash on a mountain north of Tokyo that claimed 520 lives offered prayers on Friday, though the number of people climbing the steep trail to pay their respects at the site is on the decline as the relatives age.
Due to the coronavirus pandemic, local authorities in the village of Ueno, Gunma Prefecture once again asked relatives to limit the number visiting the ridge on Mt. Osutaka and attending a memorial service at the foot of the mountain on the 37th anniversary of the crash.
Kuniko Miyajima, 75, who lost her 9-year-old son Ken, was among the bereaved family members who visited the village in the sweltering summer heat to make the annual trek to the 1,540-meter crash site.
"Telling the world about our desire never to let such a thing happen again is a job that Ken left me," said Miyajima, who heads a bereaved families group.
On Aug. 12, 1985, Boeing 747 Flight 123, en route from Tokyo's Haneda to Osaka's Itami airport with 524 passengers and crew, crashed about 40 minutes after take-off. Only four survived the crash, making it the world's deadliest single-aircraft accident.
Many of the passengers were on their way home to see their families during Japan's Bon summer holiday season. The dead included 43-year-old singer Kyu Sakamoto, known for his smash-hit song "Sukiyaki."
Ryosuke Ishikura, a 51-year-old resident of Hadano, Kanagawa Prefecture who lost his father Rokuro in the accident, says he has visited the crash site every year with his relatives.
"This time of the year has given my family and our relatives a reason to get together. Even a newborn baby joined us," Ishikura said, adding he hopes to hand down his experiences and the lessons learned to future generations.