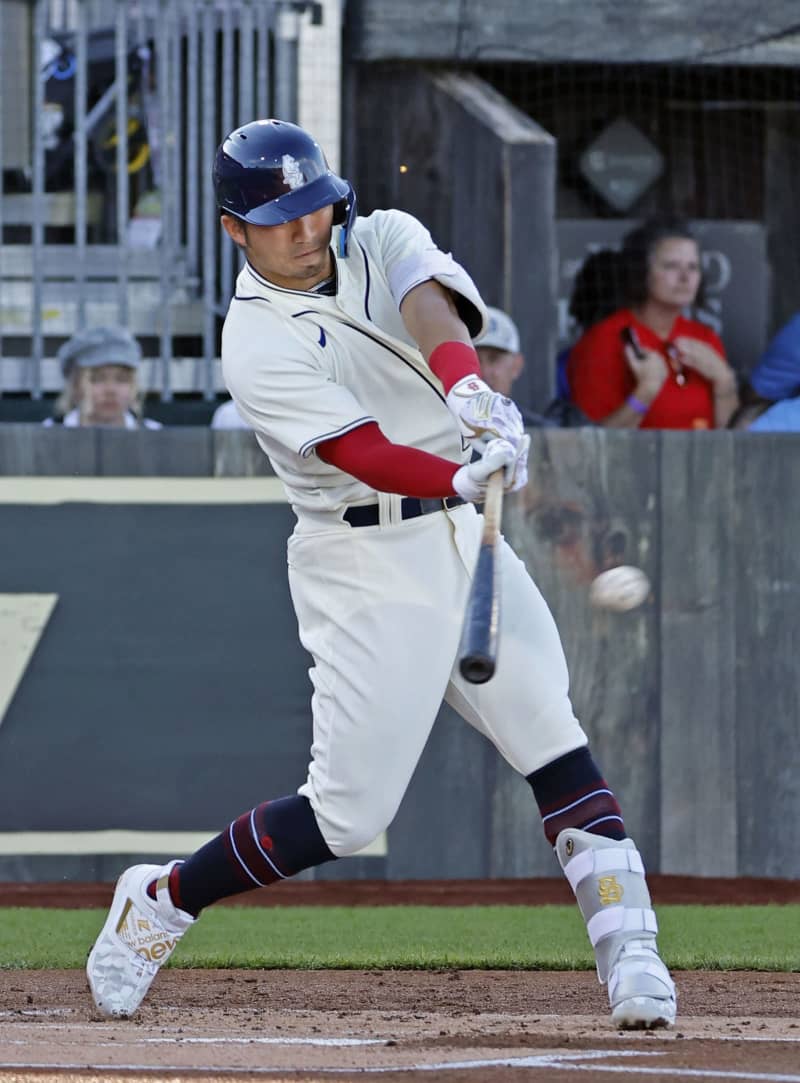 Seiya Suzuki went 1-for-3 with an RBI double as the Chicago Cubs downed the Cincinnati Reds 4-2 on Thursday in a game played at the Field of Dreams ballpark, built at the location of the famous 1989 movie of the same name.
Batting cleanup, Suzuki shone on the memorable occasion as he plated Patrick Wisdom from first with a line drive to left-center field off Nick Lodolo (3-4) with two outs in the first inning.
Suzuki sprinted to score on a Nico Hoerner single and an Ian Happ double drove in another run for the Cubs in the opening frame. Nick Madrigal's RBI single in the fourth gave them a 4-0 lead.
Drew Smyly (5-6) earned the win hurling five shutout innings, with Matt Reynolds' two-run double in the seventh not enough for the Reds. Suzuki drew two walks from his five trips to the plate.
Replicating a scene from the film, both teams entered the ground set in cornfields in Dyersville wearing respective uniforms from the 1910s and 20s before a sold-out crowd of 7,823.
The venue was hosting a game for the second time after the introduction of the occasion last year.