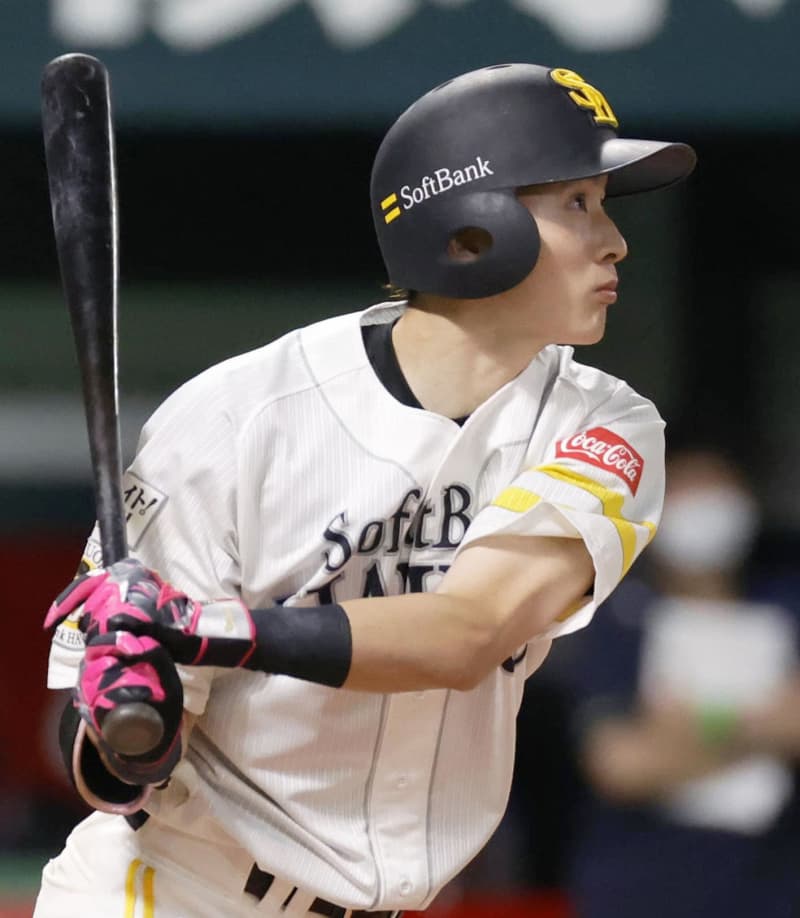 Hawks center fielder Ukyo Shuto made a huge catch early in the game and blasted a ninth-inning sayonara home run to end it, lifting the SoftBank Hawks to a 5-4 walk-off win over the Orix Buffaloes on Saturday.
The Hawks, second in the Pacific League, blew a three-run eighth-inning lead, but reliever Livan Moinelo (1-1) retired the Buffaloes in order in the ninth, and Shuto hit the first pitch he saw from rookie Yuki Udagawa (0-1) who was pitching in just his fourth career game.
"I was trying to get on base, and looking for a good pitch to swing at," Shuto said. "It's a pitcher I don't ordinarily see, so I was thinking I might take a cut at the first pitch before I fell behind in the count."
The Hawks' speedy leadoff man sprinted out of the box despite hitting it over PayPay Dome's inner fence and among the fans seated in the right-field "home run terrace."
"It felt good coming off the bat, but I was hustling because even in practice I rarely hit it there," said Shuto, who went 3-for-4 with a triple, was hit by a pitch and saved three runs with a second-inning catch.
With the Hawks leading 2-0 in the second, the Buffaloes loaded the bases with a two-out walk. Keita Nakagawa drove one deep to right-center, where the Hawks' center fielder made a leaping over-the-shoulder catch and hung onto the ball as he tumbled onto the warning track.
Kenta Imamiya helped power the Hawks' early lead, singling and scoring in the first and singling in two in the fourth. SoftBank appeared to be cruising to victory until Hawks reliever Koya Fujii coughed up three runs, two earned, in the eighth to tie it.
In the Central League, the Yomiuri Giants beat the Hiroshima Carp 4-1.