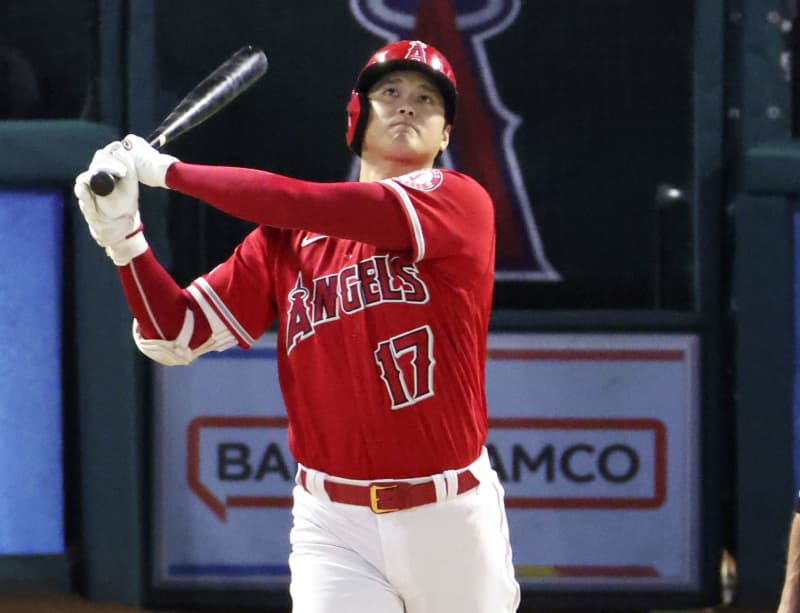 Shohei Ohtani's 26th home run put the Los Angeles Angels on the path to a 5-3, 11-inning come-from-behind win over the Minnesota Twins on Saturday.
Trailing 3-0 at Angel Stadium, Ohtani homered with two outs in the eighth. Magneuris Sierra tripled with two on and two out in the ninth to tie it but was out at home trying to stretch it into a walk-off inside-the-park home run.
The Angels won it in the 11th on Taylor Ward's two-run walk-off home run off reliever Emilio Pagan (3-6) after the hosts were denied on a superb play by Twins center fielder Bryan Buxton.
In the bottom of the 10th, Ohtani was walked intentionally with one out and the potential winning run at third.
With the infield in, and no one covering second, he tried to steal the bag, but Buxton made a game-saving catch on a low hard-hit line drive and Ohtani was easily doubled off at first base to end the inning.
Ohtani, who went 1-for-4, tried to beat out a bunt single in the first and hit into easy fly outs in the third and sixth innings.
With MLB's tie-breaker rule in effect from the 10th, relievers Jose Quijada and Ryan Tepera (2-2) each worked a scoreless inning to set up the Angels' victory.
In Washington, Yu Darvish looked on track for his 11th win for the San Diego Padres before hitting trouble in the sixth inning of 4-3 loss to the Nationals.
Darvish (10-6) struck out nine and took a 3-0 lead into the bottom of the sixth at Nationals Park before giving up back-to-back home runs -- a two-run shot to Yadiel Hernandez and a solo to Joey Meneses, who played briefly in Japan for the Orix Buffaloes.
The Japanese right-hander exited with none out in the seventh, surrendering all four Washington runs on seven hits and a walk.
At Fenway Park, Hirokazu Sawamura struck out a pair and allowed one hit in a scoreless seventh inning for the Boston Red Sox, who lost 3-2 to the New York Yankees.