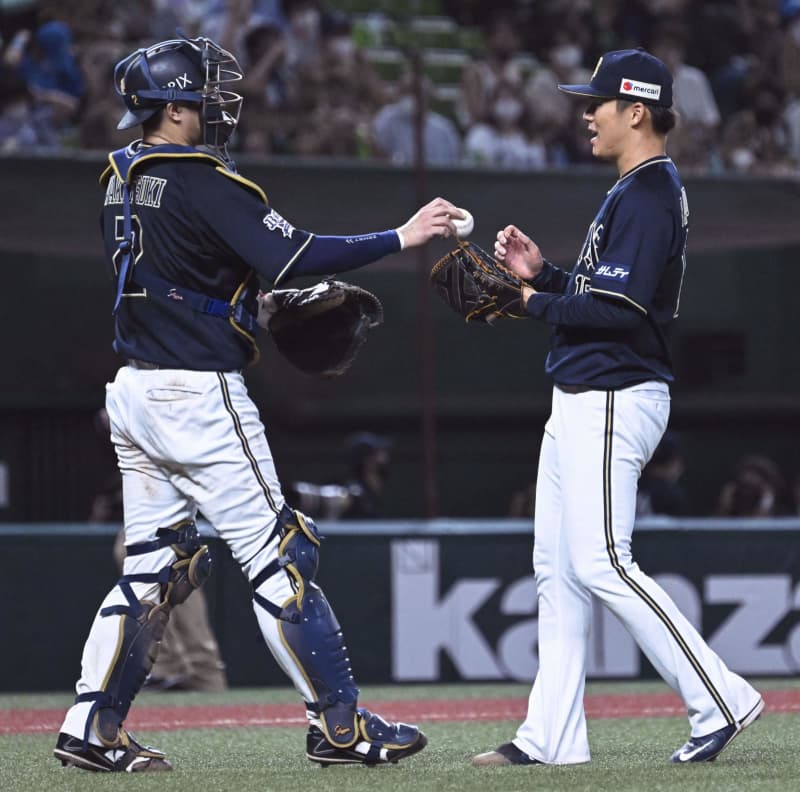 Yoshinobu Yamamoto struck out eight and Kenya Wakatsuki homered twice as the Orix Buffaloes eked out a 4-3 win over the Pacific League-leading Seibu Lions on Friday.
Yamamoto (11-5) allowed nine hits, walked one and hit one in a 135-pitch complete game at Saitama Prefecture's Belluna Dome outside Tokyo, moving the defending champion Buffaloes to within 2-1/2 games of the league leaders.
"I approached this game like any other, but you come in knowing you can't lose the first game of the series," Yamamoto said. "They did get plenty of hits off me and scored first, but I was able to hang in there until the end, and that was the best thing about my pitching tonight."
Wakatsuki's fifth-inning solo homer made it a 3-1 game before the Lions came back to tie it in the sixth. The Orix catcher broke the tie in the seventh with his fourth homer of the year, off reliever Keisuke Honda (3-2).
Seibu cleanup hitter Hotaka Yamakawa singled in a run in the first. His sixth-inning single made it a one-run game before the Lions scored the tying run on a double play.
Elsewhere in the PL, the second-place SoftBank Hawks clobbered the last-place Nippon Ham Fighters 7-2, while Roki Sasaki (7-3) won for the first time since June despite allowing three home runs and five runs in the Lotte Marines' 6-5 win over the Rakuten Eagles.
In the Central League, Takuya Kinoshita singled in two runs to tie it and tripled in the ninth to set up the winning run as the Chunichi Dragons came from behind in a 4-3 walk-off win against the league-leading Yakult Swallows.
The second-place DeNA BayStars beat the Hiroshima Carp 8-3 to pull within five games of first place, while the Hanshin Tigers' Yuki Nishi (9-7) threw a three-hitter in a 4-0 win over the Yomiuri Giants.