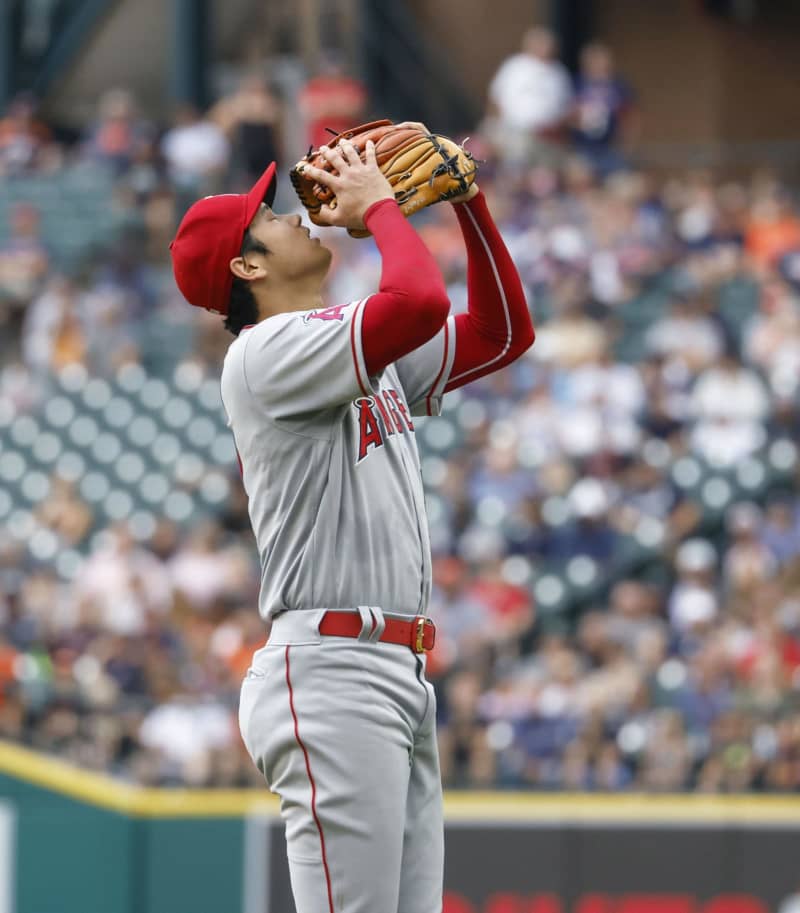 Los Angeles Angels right-hander Shohei Ohtani was removed from Sunday's game against the Detroit Tigers due to a stomach virus.
Ohtani (10-8) was pulled after struggling through four innings and took the loss in a 4-0 series finale defeat, in which he allowed three runs on five hits and four walks. He told interim manager Phil Nevin he was done before his turn to hit in the fifth inning.
"I had stomach problems which affected my overall health. I actually didn't expect to last four innings," said Ohtani, who revealed that he had felt sick all morning.
"I didn't throw up so I think I'll be fine. I'm determined to get back and play again."
It was the third-shortest outing of the season for Ohtani, who had worked at least 5-2/3 innings in each of his previous 11 starts. Nevin said he did not know about Ohtani's condition until he had gone through his pregame warmup in the bullpen.
At Comerica Park, Ohtani struck out just two of the 21 batters he faced. He got no run support from his teammates and could not help himself either as he went 0-for-1 with a walk at the plate.
At Target Field, Kohei Arihara earned his first win since April last year in the Texas Rangers' 7-0 shutout victory over the Minnesota Twins.
Arihara (1-1) pitched six-plus innings, allowing four hits with no walks, a hit batsman and three strikeouts, and Taylor Hearn threw three perfect innings of relief to notch the first save of his career.
At Wrigley Field, Seiya Suzuki went 3-for-3 with a single, a double, a solo homer and a walk, but the Chicago Cubs were defeated by the Milwaukee Brewers 5-2. The leadoff shot in the fourth that gave the Cubs a 2-0 lead was Suzuki's 10th homer of the season.
Suzuki is the ninth Japan-born MLB player to hit double-digit home runs in a single season.