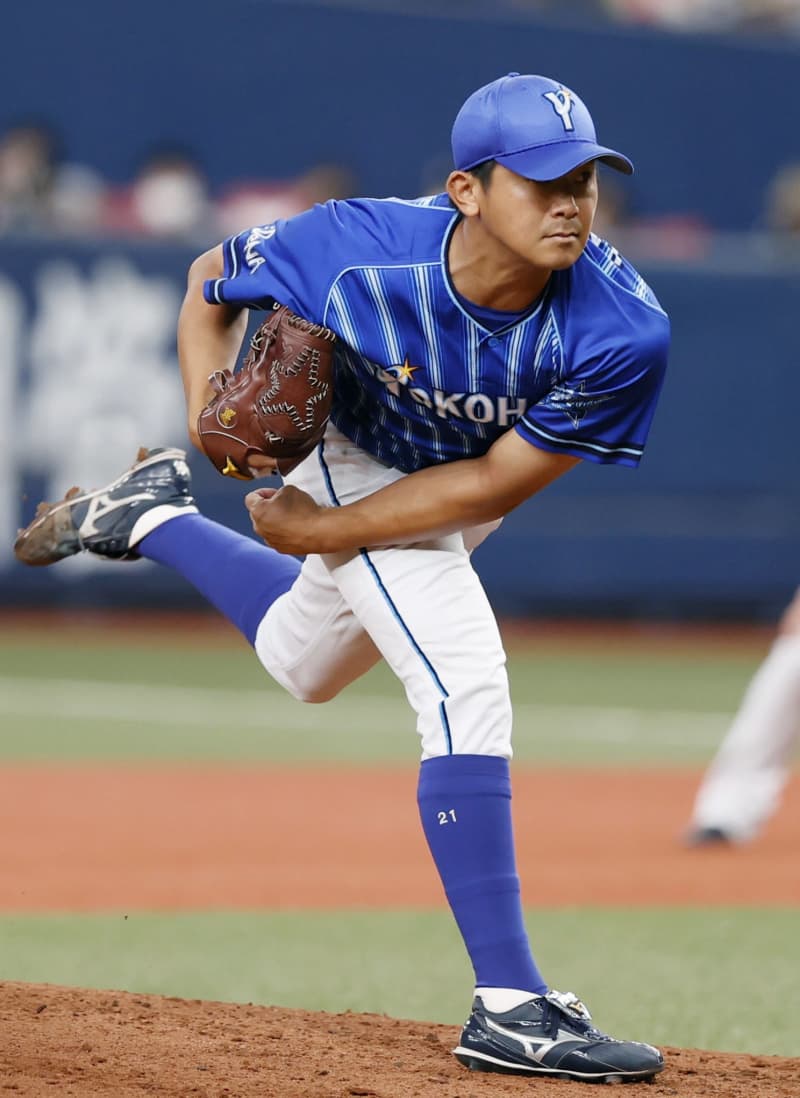 Shota Imanaga hurled six scoreless innings and drove in a run for the DeNA BayStars in their seventh straight win, 4-0 over the Hanshin Tigers on Tuesday.
The BayStars' victory kept them within four games of the Central League-leading Yakult Swallows, who came from behind to beat the Hiroshima Carp 5-4 on a three-run Munetaka Murakami home run.
At Kyocera Dome Osaka, Imanaga (8-3) struck out eight, while allowing four hits and three walks. He took a 1-0 lead into the bottom of the first, retiring all three batters he faced. In the second, Imanaga singled in catcher Yasutaka Tobashira off Tigers pitcher Koyo Aoyagi (12-3).
Tobashira singled in Keita Sano in the third, and Sano made it 4-0 in the ninth with his 17th home run.
"Because we were the visitors playing the Hanshin Tigers, it felt a lot closer than our three-run lead," Imanaga said. "I was aiming to go eight innings, but I had to work so carefully that I ran my pitch count up early."
"Right now the mood on the team is really great. We've got each others' backs. Tonight my teammates had mine. Going forward I want to pitch well enough to overcome any lapses my teammates might have."
Elsewhere in the CL, Yomiuri Giants ace Tomoyuki Sugano (7-6) worked eight innings to earn his first win since June in a 6-0 victory over the last-place Chunichi Dragons.
In the Pacific League, the league-leading Seibu Lions held off the Lotte Marines 5-4 to remain a half-game ahead of the SoftBank Hawks, 15-6 winners over the Rakuten Eagles. The Nippon Ham Fighters game against the Orix Buffaloes ended in a scoreless tie when it was called on account of darkness in Kushiro, Hokkaido.