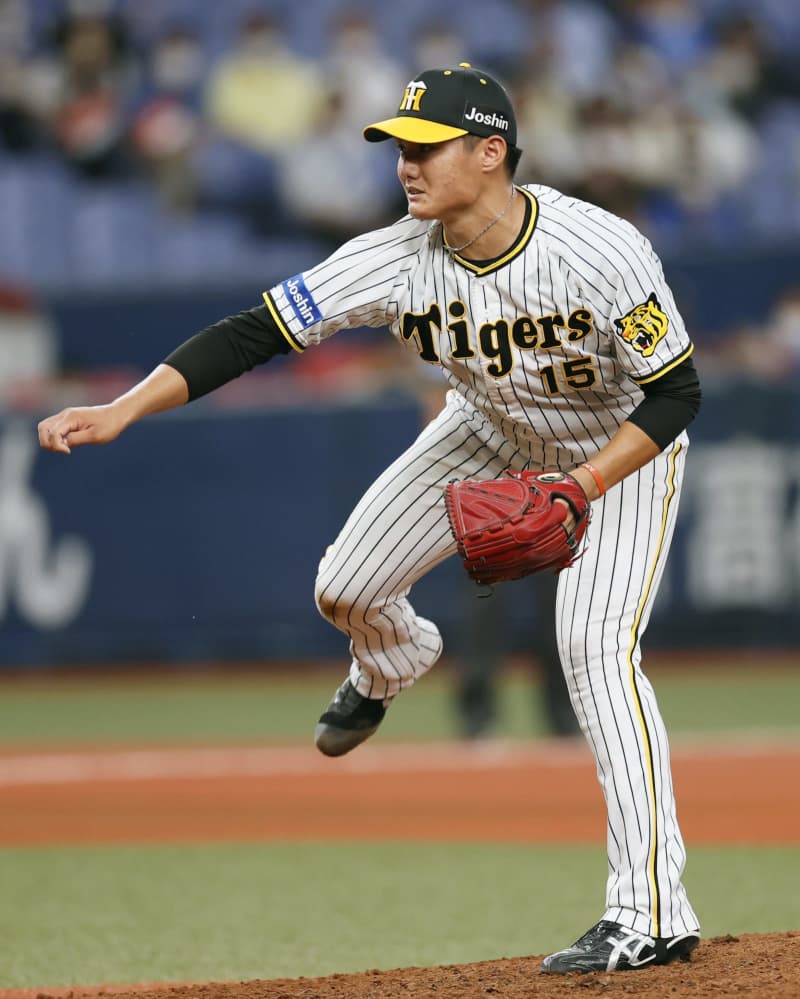 Junya Nishi worked six innings to help pitch the Hanshin Tigers to a 5-0 Central League win over the DeNA BayStars on Thursday, ending Hanshin's eight-game skid and snapping DeNA's eight-game win streak.
Nishi (5-2) allowed four hits and two walks, and the former Japan under-18 designated hitter went 2-for-3 at the plate.
The Tigers got a first-inning lead without any serious contact against BayStars starter Fernando Romero (4-7). A pair of infield singles and two walks made it 1-0 when Mel Rojas Jr. drew a bases-loaded walk.
Yusuke Oyama doubled in one run and scored another in Hanshin's three-run third, and Tigers catcher Seishiro Sakamoto singled in a seventh-inning insurance run.
The BayStars remained four games back of the first-place Yakult Swallows 3-2 losers in 10 innings to the Hiroshima Carp, while the Yomiuri Giants beat the last-place Chunichi Dragons 2-1.
In the Pacific League, the Rakuten Eagles came from four runs down in a seven-run first inning to beat the league-leading SoftBank Hawks 7-5, while the Lotte Marines came from behind to beat the second-place Seibu Lions 6-5.