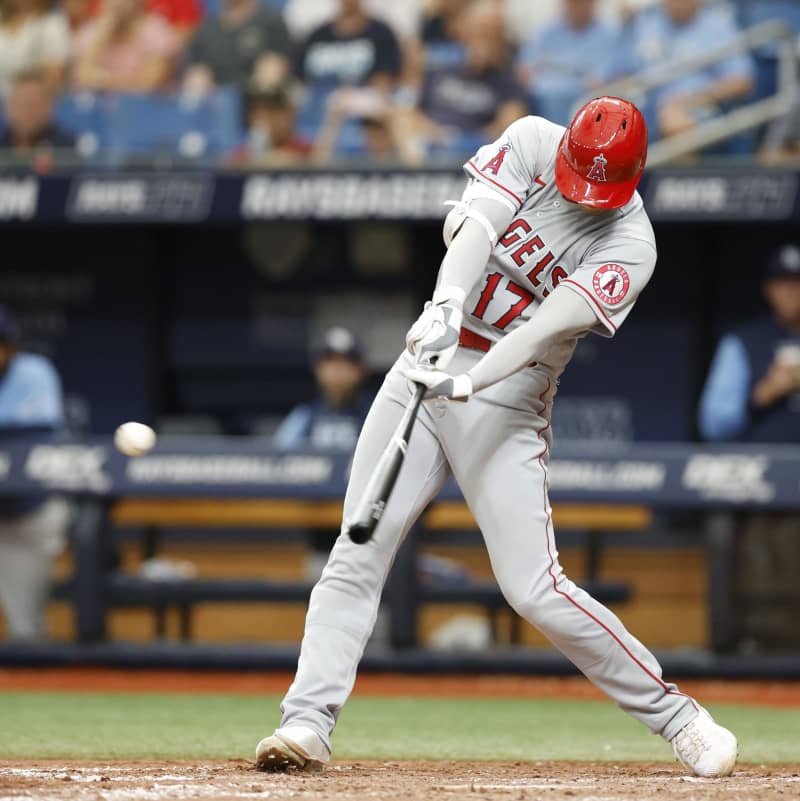 Shohei Ohtani broke a six-game streak of no RBIs but could not prevent the Los Angeles Angels from suffering their sixth straight defeat as the Tampa Bay Rays won 8-3 to sweep a four-game series Thursday.
Batting second as the designated hitter, Ohtani struck out twice and lined out to center in his first three at-bats against Drew Rasmussen (9-4) before doubling to center off Ryan Thompson in the eighth to plate the Angels' second run.
The damage was already done for the Angels, however, after poor defense contributed to the Rays' five runs in the third off Patrick Sandoval (4-9). Reliever Touki Toussaint then gave up three runs in the seventh at Tropicana Field.
Seiya Suzuki had multiple hits for the first time in five games for the Chicago Cubs, meanwhile, going 2-for-4 in an 8-3 defeat to the St. Louis Cardinals.
Heading into the final stretch of his rookie season in the big leagues, Suzuki raised his batting average to .250 after singling in the third and eighth.
"I'm not the type of batter who can get hits straight away," said Suzuki, who was the National League's Rookie of the Month for April but has found things tougher as the season has progressed.
"I don't get that mental lift when things aren't going well, but I'm sure making mistakes will serve me for the better in the end. I'm hoping to start getting hits when I'm also feeling good with my batting."