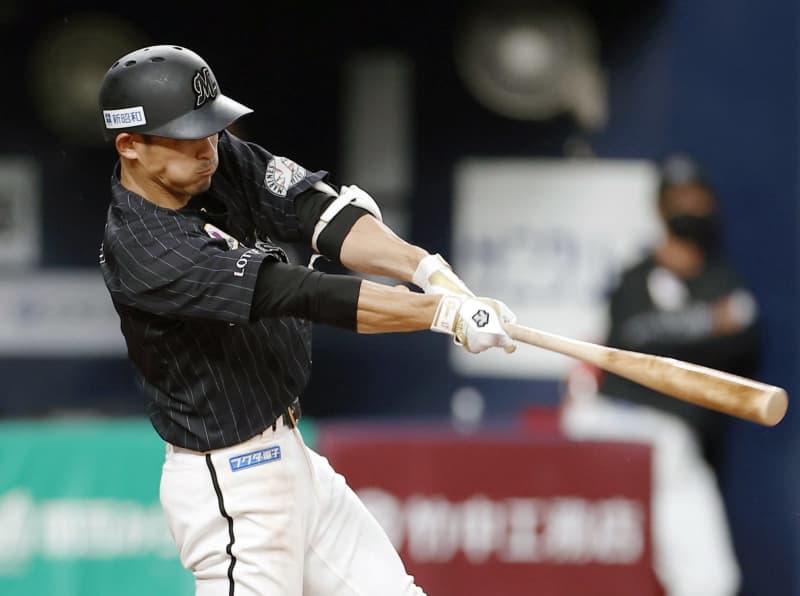 Veteran Takashi Ogino hit the decisive RBI triple in the seventh inning as the Lotte Marines edged the SoftBank Hawks 3-2 on Monday in the Pacific League.
The defeat still sees the Hawks top the PL standings, but they are above the second-place Seibu Lions -- not in action on the night but only on a marginally better winning percentage.
Ogino singled off the Hawks' second pitcher Hiroshi Kaino to open the sixth and advanced to third before the 36-year-old scored on Koki Yamaguchi's one-out single to tie the game at 2-2 at Kyocera Dome Osaka.
SoftBank opted to send their fourth pitcher Yuki Tsumori (4-6) to the mound for the seventh, but the right-hander issued a walk and the runner reached second on a sacrifice bunt before Ogino hit to deep right-center field with two outs to drive in the go-ahead run.
"It was a chance late in the game and I wanted to plate that run anyhow. It's a big win for the team as well," said the veteran outfielder, batting leadoff since mid-June.
The Marines took the lead in the opening frame when Akito Takabe hit a solo homer, but SoftBank turned the game around immediately in the home half as Isamu Nomura tripled in a run before Alfredo Despaigne singled in another to lead 2-1.
Starter Ryotaro Mori lasted three innings before five relievers threw a combined six shutout innings for the Marines, while Masato Okumura allowed a run over five innings for SoftBank in his first professional start.