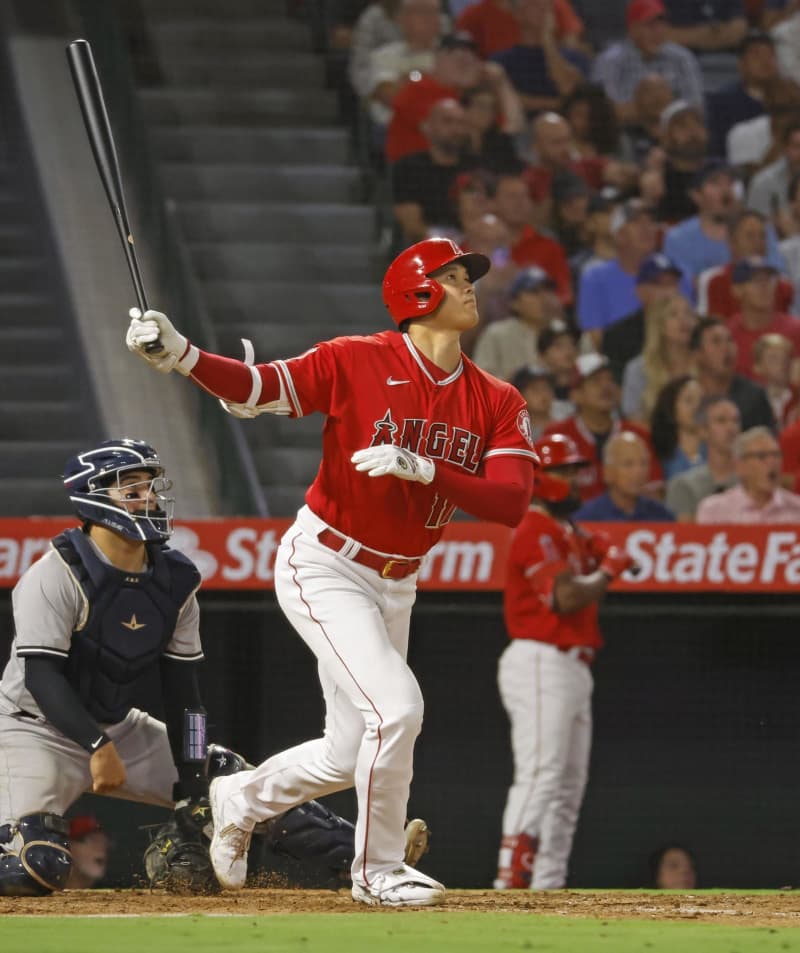 Shohei Ohtani traded home runs with fellow American League MVP candidate Aaron Judge in a hotly anticipated battle Monday, sparking the Los Angeles Angels to a 4-3 win against the New York Yankees.
Reigning AL MVP Ohtani hit his 29th home run in the fifth, launching a go-ahead, two-run shot that put the Angels up 4-2 before Judge, the current MVP betting favorite, soloed in the eighth with his MLB-leading 50th homer.
Fans at Angel Stadium were treated to five homers on the night, with Luis Rengifo and Mike Ford also soloing for the Halos and Anthony Rizzo hitting a solo for the Yankees.
The 30-year-old Judge has an unassailable lead in the home run race and is on pace to beat Roger Maris' AL record of 61 with 1961 Yankees.
Homering for a second straight game, Ohtani went 2-for-4 after turning on the jets for an infield single in the eighth.
His home run off New York starter Frankie Montas (4-11) soared 121 meters into the stands behind right center field.
Jose Suarez (5-6) pitched six innings of three-hit, two-run ball for the win, while Jimmy Herget earned his fourth save after Mike Trout made a tough running catch on Oswaldo Cabrera's liner for the final out of the game.
At Rogers Centre in Toronto, Seiya Suzuki went 2-for-5 with a run scored for the Chicago Cubs, who lost 5-4 to the Blue Jays on Danny Jansen's 11th-inning walk-off single.