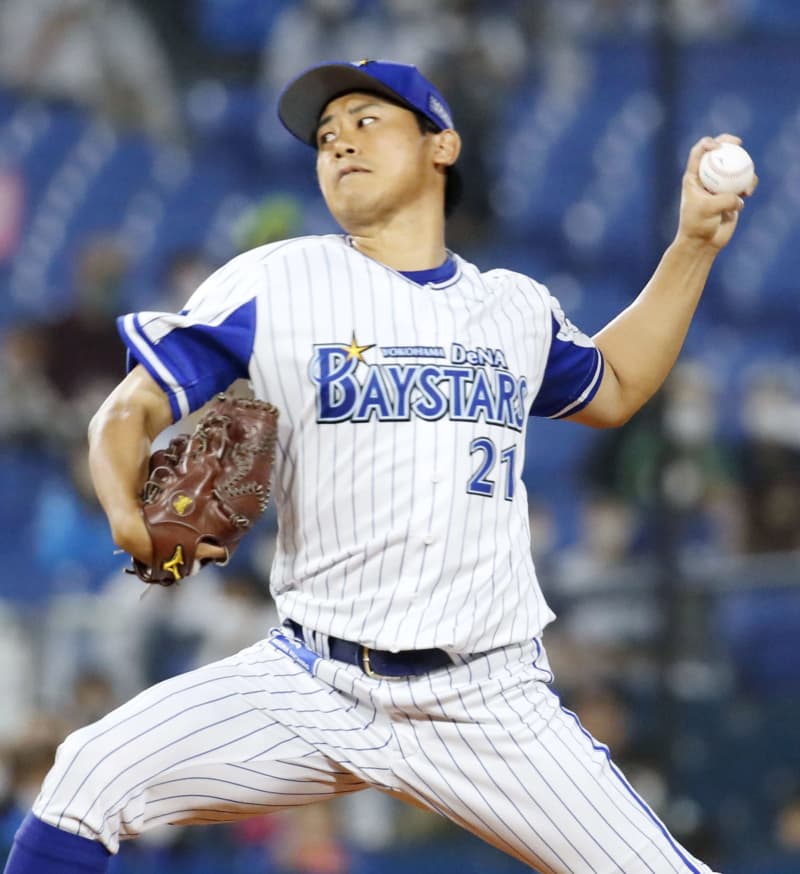 Shota Imanaga threw eight innings of four-hit ball as the DeNA BayStars blanked the Chunichi Dragons 6-0 to end their four-game skid on Tuesday, staying seven games behind the Central League-leading Yakult Swallows in second.
Imanaga (9-3), who issued two walks, allowed one runner on base at the most until the seventh inning before giving up two two-out singles in the eighth -- the only two-on jam he had no trouble dealing with at Yokohama Stadium.
"I went up to the mound determined to do my job," said Imanaga after seeing his team swept by Yakult in a three-game series through Sunday.
"I could see the team struggle. I was watching the games as if I was pitching...I'm really thankful for the team's offense today."
Imanaga struck out five and kept the Dragons off the board as he earned a win on all of his five starts in August.
DeNA led in the third with no out on Toshiro Miyazaki's bases-loaded double to center off Chunichi starter Takahiro Matsuba (6-5).
Taishi Ota, who went 5-for-5 on the night, doubled in the BayStars' third run in the fourth and Matsuba was chased after the inning giving up eight hits and two walks.
Shugo Maki had a solo homer in the fifth before Tyler Austin also went deep for a run in the eighth. Ota's RBI double in the same inning was the last of their 14 hits.
Yakult edged the Yomiuri Giants 4-2 after 11 innings. Its slugger Munetaka Murakami fell one short of tying the Nippon Professional Baseball record of reaching base on 15 straight plate appearances after fouling out to catcher in the first inning.
The Hanshin Tigers beat the Hiroshima Carp 1-0.
The Seibu Lions moved to the top of the Pacific League following a 3-1 win over the Nippon Ham Fighters, while the Orix Buffaloes scored two ninth-inning runs to see off the Rakuten Eagles 4-3.